Situated in the land of entertainment, fame, and sun, California's Garden Grove in Orange County is famous for delicious strawberries and its celebrated cultural diversity. It perfectly delivers reprieve from the more chaotic Los Angeles just north, and, with Anaheim's amusement parks just 3 miles away, guests benefit in room prices.
Still, the area has its own knockouts. When visiting Garden Grove, rest your head in one of these three stellar accommodations:
1. Residence Inn Anaheim Resort Area/Garden Grove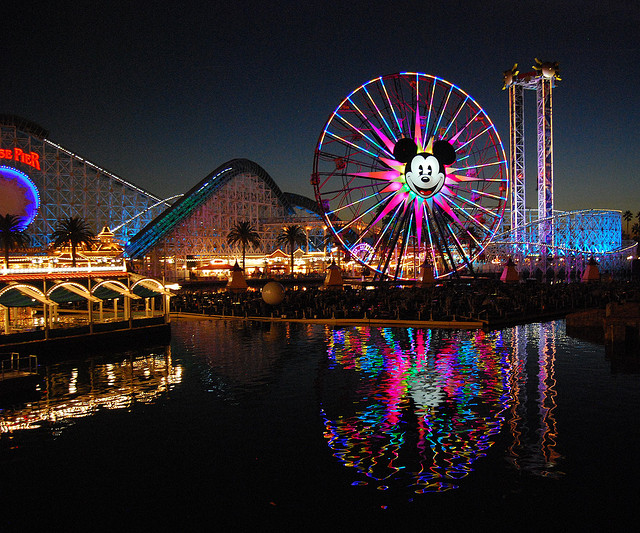 Image via Flickr by Roebot
This hotel consistently ranks high with the resort-hopping family crowd. Guests spend about $150 less here than at hotels across the street from the parks.
Within walking distance from Disneyland and California Adventure, the hotel offers a free buffet-style breakfast, giant pool and kiddie wading pool, and a kid's theatre room with essentially 24/7 Disney movie showings, so kids stay entertained endlessly. The hotel even offers tickets to the parks.
Pick from one- or two-bed guest suites, which sleep between two and eight guests per room. To really feel at home when traveling in a clan, choose Kids Suites which have an extra bath and bedroom with twin-sized bunk beds.
While the hotel doesn't feature its own restaurant, nearby restaurants like Joe's Crab Shack deliver dinners and the hotel holds nightly socials with complimentary food. The adults especially will love happy hour or catching a game at Oggi's Pizza and Brewing Co. Otherwise, there's a BBQ and picnic area by the pool, and suites have fully stocked kitchens.
2. Little Saigon Inn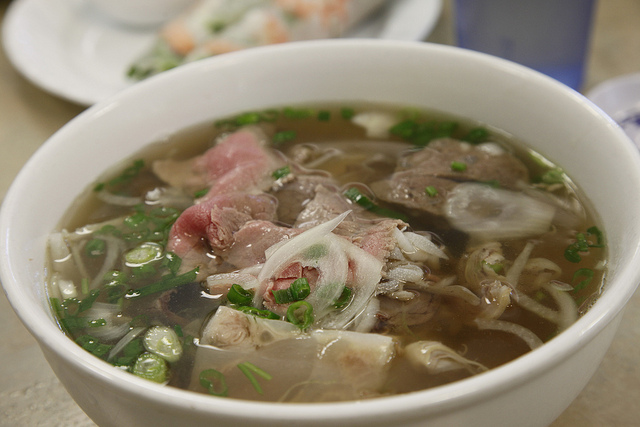 Image via Flickr by vixyao
Little Saigon Inn is a bed-and-breakfast in the center of Little Saigon, an expansive Vietnamese community that stretches from Westminster to Garden Grove. In fact, Little Saigon holds the largest population of Vietnamese people outside of Vietnam.
If you want to immerse yourself in Vietnam's French-Asian fusion, which claims croissants and café sua dá (the super indulgent mix of French coffee with condensed milk), as perfected at Lily's Bakery, as well as steaming Pho soup Pho Thanh's, then stay at this B-and-B.
The Inn offers 66 rooms with single King suites, double Queen suites, and the Deluxe suite. Parking is free, unlike many hotels, and guests still enjoy a swimming pool, free coffee, and Wi-Fi.
Nearby, the Chua Hue Quang Buddhist temple beckons visitors to prayer, and the Asian Garden Mall, Phuc Loc Tho, offers anything from Vietnamese specialty baked goods to freshly squeezed sugarcane juice.
3. Ramada Plaza Garden Grove/Anaheim South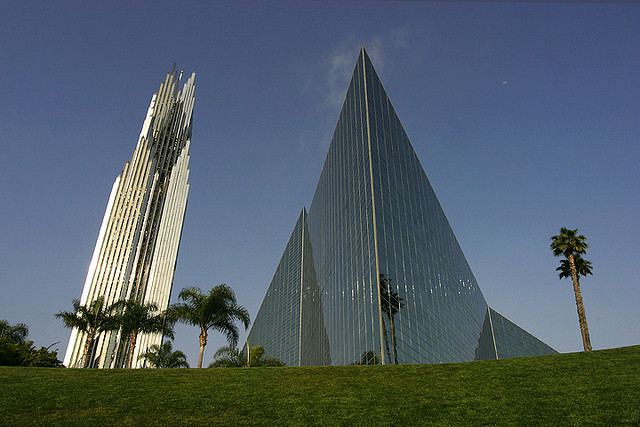 Image via Flickr by lightmatter
This hotel feels more small-town, yet all parks, especially Knott's Berry Farm, stand nearby. By Koreatown, Korean barbecue and kimchi restaurants abound. Entertainment stays alive in the hotel with a pool, jacuzzi, spa, cafe, and an on-site karaoke bar.
Room rates generally stay competitively low at under $100 a night, and shuttle service is free. Nearby, gaze in awe at the largest glass-structure in the world, the Christ Cathedral. Also, enjoy The Block Shopping Mall, an outdoor mall with restaurants, shopping, nightclubs, and a movie theatre.
From strawberry-shortcake to Asian delicacies, Garden Grove's diversity excites. Go wild or rest comfortably in these hotels.