Sometimes, you just need to leave women or partners at home and go on a rogue guy's trip. This winter, why not go on a mountain trip to the Swiss Alps? It would cross off many items on the good old bucket list. 
So to help prepare for your trip, here is your packing list for a guy's trip to the Swiss Alps:
Your passport
First things first, you'll need your passport since you are leaving the country. It is also recommended to travel with a paper copy of your passport in your luggage just in case you are separated from the original. 
Winter coat
Before you go, get yourself a good European brand winter coat. Buying a coat from a company founded where 'real winters' happen is advised so you know you are getting a piece made for intense winter weather. Beloved mountain brands such as Moncler for men, designed a great selection of stylish and warm coats available on luisaviaroma.com. You will certainly see this brand during your time in the Alps! Blend in with the rest in the most stylish way possible. 
A good pair of snow boots
Needless to say, a good pair of snow boots is a must. Be sure to get a pair well in advance before leaving for your trip so you have time to get used to your boots. More importantly, make sure that they offer you the support and warmth you want and need! The last thing you want is for your feet to be cold and wet while exploring the Swiss Alps. Proper gear is required!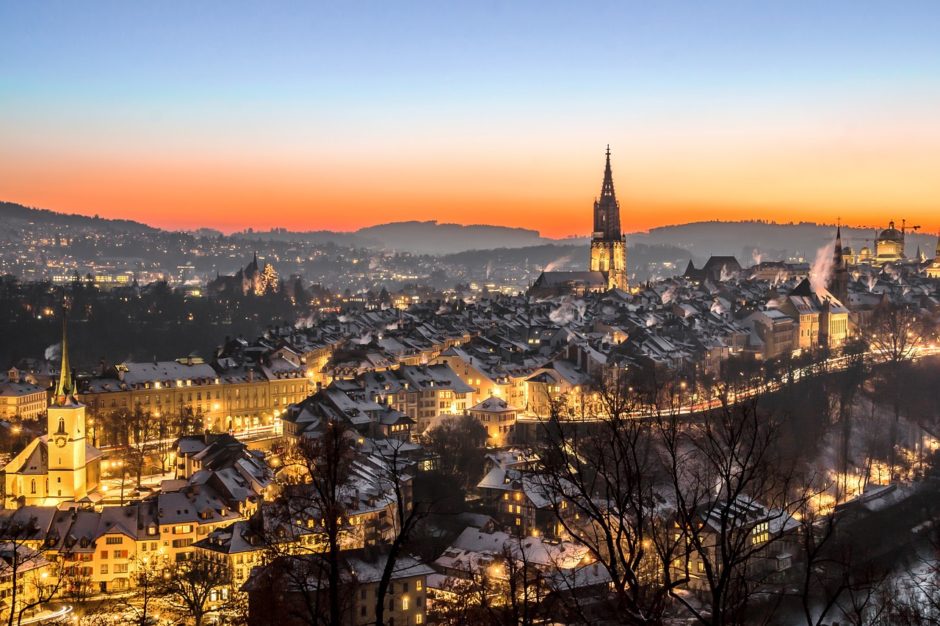 A good backpack
A good backpack for your adventures is essential. You'll want enough space to pack essentials to bring on the slopes, snow trekking, or to a day of exploring a nearby village. In it you can carry food, a water bottle, keys, phone, wallet, an extra layer, etc. Many backpacks also have a waterproof cover that is especially helpful to help keep your items safe and dry. If you plan on going for a snowshoeing trek, look for a '30 litres' backpack that has straps to attach snowshoes on the outside. 
Lots of warm clothing
It's not to say that you need to over pack for your trip, but you do want the right clothing. Pack layers, including thermal layers with wicking properties that can be washed and dried quickly, thermal tights, waterproof pants, waterproof gloves, wool hat, and wool socks that wick away moisture and keep you warm. You'll also want warm cozy clothes for time after the slopes when the temperature continues to drop. 
Sunscreen
Sunscreen is a year round item. When you are up in elevation and in snow, the sun really reflects and you want to protect your skin. Yes, in the middle of winter it is possible to get sunburned. Don't forget lip sunscreen!
Waterproof phone case
A waterproof phone case can save you the cost of having to replace your phone… just in case. On the off chance that something should happen, this is a purchase you'll be thankful you did in the moment you really need it.
An empty stomach… for all the Swiss food you will eat
Swiss food is warm and delicious, and you'll want the space for it! After days on the slopes and exploring the Alps, there's nothing like cheese fondue, raclette, and Älplermagronen. 
Switzerland has some of the best mountains and skiing in the world. A guys trip here to just relax and hit the slopes will be a trip to remember!