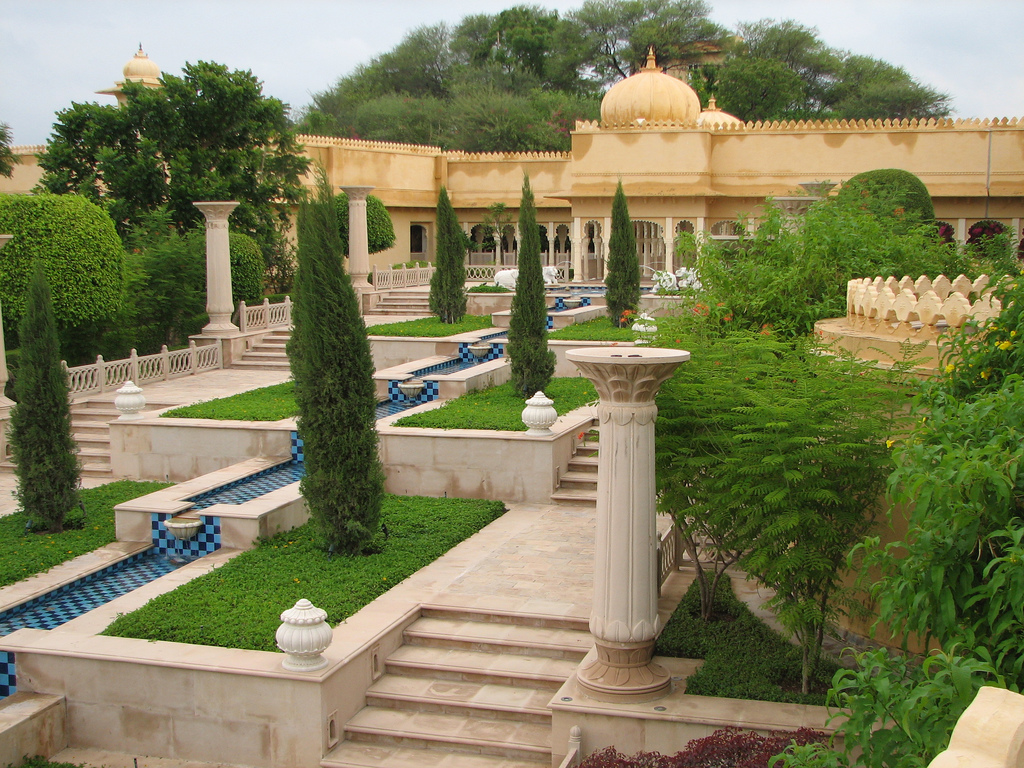 INDIA
India may only sound simple with its five-letter name but with its diversities in its landscapes, culture, people, religion, time zones and history, you might expect a longer hard to pronounce name. An entire subcontinent with exotic sounds, smells and sights will linger in your memories for a lifetime.
The most iconic monument in India is the token of love, the Taj Mahal, which is a wonder of the world; however, India has a lot more to offer beyond this dazzling monument. It is a land of magnificent castles, palaces, forts, temples, bustling cities and stunning beaches. You can shop until you drop in Jaipur, relax in a houseboat in Kerala, drink tea in Darjeeling, go on a tiger safari in Central India and meditate in the Buddhist monasteries in Leh, Ladakh.
Enjoy luxuries in India's opulent palace hotels; traverse the country in luxurious train rides, stay in boutique and heritage hotels or retreat to rural homes in the cool hill stations. Greaves India are a renowned specialist for luxury India holidays if you need further advice.
SOUTH AFRICA
Just as the name suggests, you do not have to struggle locating this destination on a world map. South Africa is home to unforgettable experiences, remarkable adventures and incredible scenery; from lofty mountains to vast jungles and stunning coastline and from sun-baked deserts to lush valleys, it is the envy of other African countries.
It is the home of excellent game viewing where seeing penguins and elephants, sharks and lions is the norm. Its National Parks are vast and have some of the best infrastructure in the whole of Africa. Luxurious lodges and tents scatter the parks for the ultimate game viewing experiences.
Cape Town is one of the world's most picturesque cities surrounded by breathtaking natural scenes including the towering Table Mountain, dense forests, manicured vineyards and the dramatic coastline. It is also soaked in history and culture evident in Victoria and Alfred Water Front, Cape Town's main hub offering free entertainment, a variety of shops, restaurants and museums. South Africa produces some of the best wines in the world, hence prepare to wine and dine in style.
TURKEY
From ages past, to date, Turkey has been an international destination for centuries. Weary travelers from the East and the West found a haven of tranquility and settled in this Eurasian country. The result is an intriguing blend of cultures, fascinating architecture, interesting history and stunning historical treasures, perfect for a luxury break.
Istanbul is the capital of Turkey a city of contrasts where the old and the new pair in breathtaking harmony. Ancient mosques and Byzantine churches stand side by side as if trying to recite what happened to the world while the modern suburbs of Istanbul flourish.
Turkey has something for everyone; historical buffs can enjoy exploring the ancient castles, palaces and battlefields, cultural fanatics can soak up in culture in museums and the city of Ephesus and for those who cannot resist lazing along the pristine beaches, Antalya and Bodrum will be a fine treat.
As a world famous destination, Turkey has a lot to offer the luxury travelers including luxurious resorts, yachts, villas, boutique hotels and fabulous dining experiences.