We all know Edinburgh is world famous as a mecca for culture and history lovers but what if you're happier getting active out and about than wandering round an art gallery on a Saturday morning? Well the good news is that Edinburgh has a dazzling choice of activities to keep even the most energetic adrenalin junkie happy. Also, the fact that Edinburgh's Travelodges are dotted all over the city means that you're never too far from a comfortable bed to rest those thoroughly worked-out bones.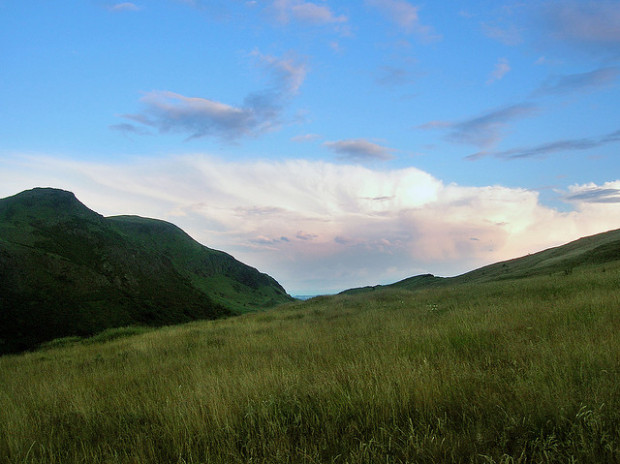 Skiing
Yes, you can squeeze in a bit of slope action on your city break at Midlothian Snowsports Centre, located in the shadow of the Pentland Hills on the outskirts of the city. Whether you're an old pro at skiing or snowboarding or a complete newbie, you'll find something to suit you here. There's also tubing, which is bound to be a big hit with the kids. But if you'd rather poke your own eyes out than don a pair of skis, why not just enjoy the views from a chairlift ride then settle down in the café with a good book while the others wear themselves out on the slopes?
Walking
Pack your walking boots because Edinburgh has some stunning walks that combine exercise and sightseeing perfectly. A hike up the extinct volcano Arthur's Seat will reward you with the most stunning panoramic views of the city and the sea beyond. Alternatively, walk up Calton Hill to see the unfinished National Monument and find out for yourself why Edinburgh is nicknamed the Athens of the North. A climb to the top of the Scott Monument (no there aren't any lifts!) will reward you with yet more incredible city views.
Rock Climbing
When you first see the climbing area at Edinburgh International Climbing Arena, you could be forgiven for feeling a few butterflies in your stomach. This dramatic arena is challenging enough to have been host to the British Championships, but don't let that put you off – they cater for everyone from total beginners to expert Spiderman wannabes. The arena is also home to a fabulous café and Scrambles, a modern, spacious soft play centre that means even the tiniest climbers in your family will be kept entertained.
Cycling
As befits the hometown of Olympic cycling hero Sir Chris Hoy, Edinburgh is a fantastic city to cycle in due to its relatively small size and abundance of green open spaces (watch out for those hills though!). So much so that it's celebrating all things two-wheeled with the Edinburgh Festival of Cycling between June 12th and 22nd. If you're not around then, you can still enjoy the biking life by looking up safe and pretty cycle routes from Edinburgh Council's website.
All these ideas have hopefully given you food for thought for an action-packed city trip. But don't forget Edinburgh is a great city to see on foot, so even if you're just wandering from shop to gallery, you'll be getting a good workout!