The most eastern island of the Canary Islands and only 76 miles north of Africa, Lanzarote is a popular sunspot for thousands of tourists every year. Oddly enough, almost every visitor to the sun soaked islands run into the same problem. "What beaches shall we visit whilst we're on our holiday?" There are so many beaches in Lanzarote, it's almost impossible to visit them all during one holiday and many offer unique and exceptional activities such as hang-gliding or scuba diving – so it's best to consult travel guides before arriving. Below are the island's three best beaches, suited to everyone regardless to whether it's water sports or topping up that all-important suntan on your next Lanzarote holiday.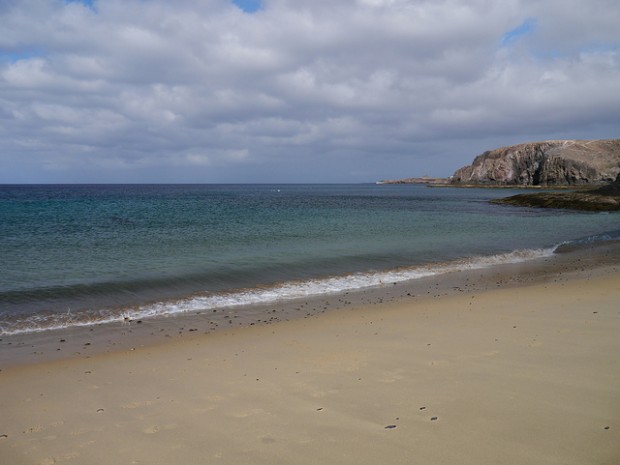 Papagayo
Known to be extremely busy during the peak season, between November and April, Papagayo is thought by many to be the best beaches in Lanzarote to visit. Nearby to the popular resort of Playa Blanca, the curved beach line is hidden away in the Los Ajaches Nature reserve among the volcanic hills on the south of the island. Tourists can sunbathe, swim, snorkel in the warm blue waters or explore the neighboring bays of Las Mujeres, Congrio or Muelas. There are also many opportunities for refreshments at restaurants on the headland, many of which serve fantastic paella.
Famara
Along the northwest coast, Famara is extremely popular for those interested in water sports and many professionals can often be seen training there. Tourists can hire equipment and/or lessons in surfing, windsurfing or kite-boarding through one of the local surf schools. For the more adventurous types, the cliffs surrounding the beach also present opportunities for hang-gliding! Tourists can appreciate the fabulous restaurants and bars within walking distance serving a selection of rice and fish dishes.
Las Conchas, La Graciosa
Just north of Lanzarote are the peaceful golden sands of Las Conchas on the island of La Graciosa, part of the Chinijo archipelago. If visited outside of peak seasons, tourists will find a relaxing beach populated by few locals, perfect for those looking to escape the busy shores of other Lanzarote beaches. A unique attraction of Las Conchas is its scuba diving, which can be organized from tourist resorts. Visitors to the La Graciosa island will need to board a boat from Orzola taking around 20 minutes. Once docked in the harbour of Caleta Del Sebo, Las Conchas is only 4.5 miles away so tourists can either hire bikes or those less inclined for physical exercise can pay for a jeep, with a driver.