Reading bus timetables is something that most of us learn how to do in school or from real-life experience as children taking the bus with our parents.  But if you're not a regular bus user and wouldn't know where to start to even look for the timetables let alone read them when you've found them, where do you begin?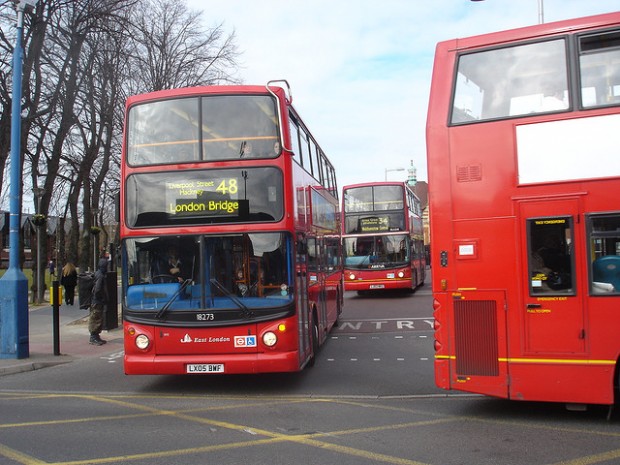 Thankfully most bus schedules are available online through the various bus companies that run the various routes.  If you know what area you will be travelling in, then doing a quick internet search for bus companies that operate in that area will direct you to their sites which, in turn, ought to offer you details of the routes, stops and times.
If you are planning an international bus journey then searching for 'buses to France' (for instance) will bring up a few options for you to choose from.  Each site will be different but iDBUS, for instance, has a really clear bus timetable: just select the cities you want to set off from and arrive in, and the date you want to travel.  The site will pull up a really clearly-marked timetables telling you when the bus sets off (e.g. from London Victoria) and when it will arrive (e.g. at Paris Charles de Gaulle).
Normal British timetables will typically have a list of major bus stops down the left hand column, and rows of times that the buses will reach each of those stops.  From that you can estimate what time your bus will arrive and many bus stops are now fitted with real-time information about when the next bus is due and which route it is taking.
On the timetables there may be symbols or other notes that you need to bear in mind when reading the timetable: some times and services will only be available on Saturdays, or not on Sundays, for instance.
At major bus stations you can find screens telling you which platform you need to go to in order to catch your bus, and they will also tell you what time your bus will depart.  There are also members of staff available who can direct you and – if you are travelling with iDBUS as before – dedicated bus company staff will be easily identifiable and can help you to find your bus and seat.
Remember that bus timetables are always calculated on a best estimate basis.  There can be little accounting for changes in road conditions and traffic flow.  That's why real-time information is so handy, and many stops offer a text service so that you can text and receive information about when exactly your bus is due to arrive.  We hope this post helped "demystify" how to read a bus timetable just a bit to make your next overland journey a tad bit more, relaxed.