A multi-faceted and multicultural city, Berlin offers something to meet every taste. While highlights like the Brandenburg Gate, Berlin Wall and Checkpoint Charlie will be on everyone's to do list, there are many unique under the radar attractions as well. Here's a few suggestions for those looking to do like the locals do in Germany's capital city.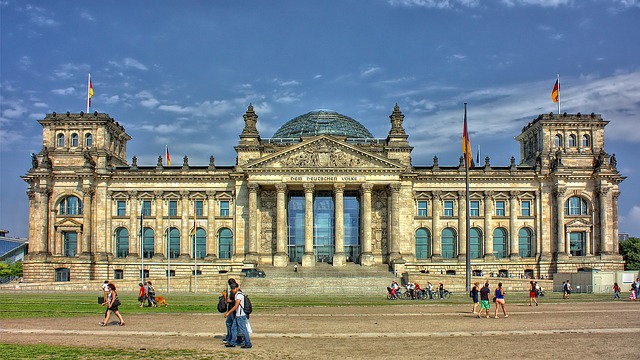 Breakfast by the River Spree
We recommend you start the day with breakfast at Hafenküche, an idyllic little restaurant that can be found at Rummelsburger Bucht Bay that's always packed with locals. One of the most delicious items on the menu is Alte Flussbadeanstalt, a special Berlin breakfast compiled of fine salmon, Prague ham, freshly baked bread and homemade jam. The terrace offers a magnificent view of the River Spree, and you can even take a boat tour from directly outside the restaurant.
The Rummelsburger Trail
After eating, you'll no doubt enjoy a walk along the riverbank to digest that hearty breakfast. The Rummelsburger Trail, which follows the banks of the Spree, is ideal in that case. This 5 kilometer long hiking trail stretches right around the bay, and a large part of it is well preserved as it's an official nature reserve.
Shop with the locals
Berlin is like many other cities in that it's a great place to splurge, but that doesn't mean you have to head to the Kurfürstendamm, the main shopping district in the city. In fact, locals prefer to head elsewhere to markets such as the Hackescher Markt in Mitte, which offers all kinds of unconventional wares and arty creations. There's also a lot of more affordable chain stores here too.
Hackescher Markt isn't just a place to buy souvenirs though, as this lively district is also home to numerous theaters, cinemas, galleries and more. It also hosts plenty of cultural events, which makes it a popular destination for both young and old people.
Müggelsee Lake
if the weather is pleasant then you could do a whole lot worse than check out Müggelsee Lake. The largest lake in the city, Müggelsee is a great place if you're looking for things to do in Berlin with locals, according to WithLocals.com. There are dozens of great biking trails and hiking trails, and the lake even has its own beach. Grab an ice cream from one of the vendors and take a stroll while watching couples row past in their boats. Alternatively, just chill out on the lush green lawn and enjoy the view of the water.
Check out Berlin's epic nightlife
Club der Visionäre is the perfect place to be on those warm summer evenings. This club, housed in a former boathouse, is right by the waterfront and offers a large sun deck for patrons, with a variety of musical acts on show. Also worth checking out is the Kulturbrauerei, a favorite of the locals that's home to several clubs under one roof, as well as a selection of great restaurants, theaters and cinemas.