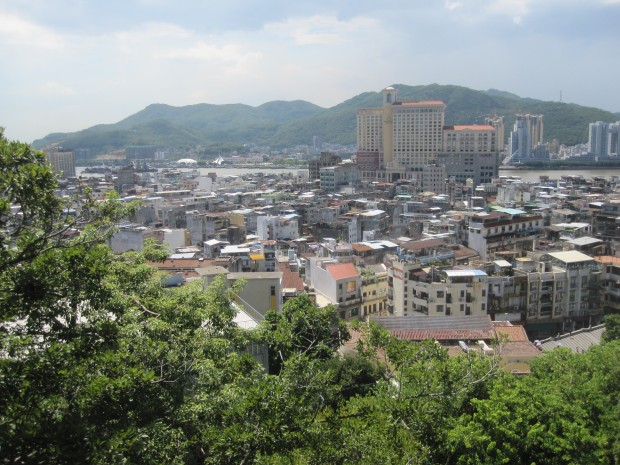 When I was in Hong Kong recently, I saw a lot of promotion for a place I had only heard briefly about, Macau. What I saw were billboards for casino names I knew from the states like Sands and MGM, but what caught my eye were pictures of colonial Portuguese neighborhoods and foods that looked more in place in Lisbon rather than across the world smack dab in the middle of Asia.
Macau is a semi-autonomous city-state that's part of the PRC (People's Republic of China) and the only one besides Hong Kong. This Asian sin city lies just a little over an hour from Hong Kong via fast ferry, but you need to bring your passport and go through customs as it's "technically" another country, at least for us westerners.
When pulling into the Macau Harbor, I was pretty impressed by what I saw, Vegas-style hotels, old buildings, and, plenty of mainland Chinese foaming at the mouth, itching to piss away their hard-earned Yen (The currency in Macau is actually the Hong Kong Dollar though).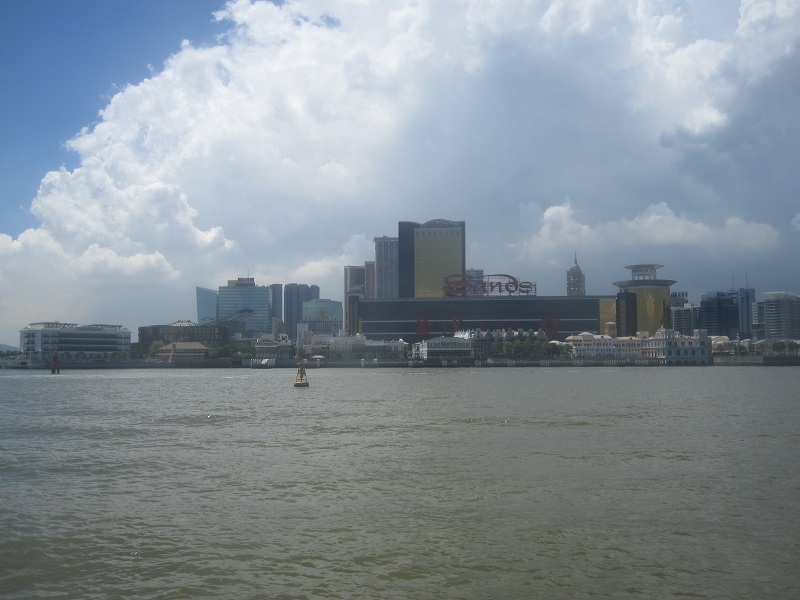 While I was interested in what Macau was all about (which will inevitably lead me into a casino or two), I was more there to see more of how it all came about, and that story began with the Portuguese.
The sardine-sucking Portuguese had been trading in and around Macau for hundreds of years, and way back in 1550 they set up a port, one that the Chinese Empire leased to them. The Portuguese operated under Chinese authority and sovereignty until 1887 when they received full control of the city-state. It wasn't until 1999 that they handed it back over to the PRC (the last European colony in Asia to do so). The people of Macau spoke a unique patua called Macanese or Macau Creole, but as of recently, less and less people are using (and learning) the language.
The city has a very unique vibe with small winding roads and street signs in both Cantonese and Portuguese that made for confusion whether I was in Old Lisbon or China at some points.
Macau is a cool place for a day to just get lost walking around, checking out the architecture, eating some interesting Portuguese influenced Chinese foods and maybe just dumping a few bucks atthe black jack table, especially at the ultra-impressive, luxury Hotel Lisboa (gold building pictured below. If you're considering China tours, Macau is definitely worth a visit.
Check out some of my other photos of around Macau!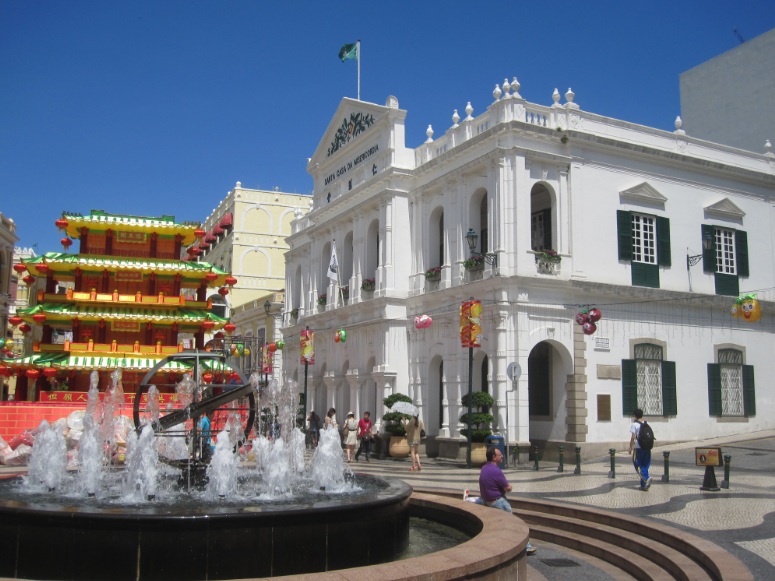 Macau version of beef Jerky, it was sold everywhere!