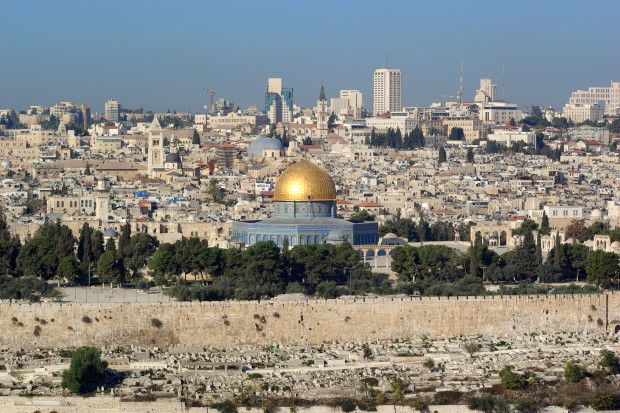 The top reasons to visit Israel is often steeped in historical and religious undertones. For better or worse, one can define the country of Israel as a land that has its own positive and negative when it comes to the topics of religion and politics.
As far as politics is concerned Israel was a result of United States' interference in the regional conflict between Arabs and Jews in the Middle East. This part of modern history has become a very unpleasant topic in general media that often put Israel and even the religion of Judaism in a very negative light.
However, when one can find negativity in politics one can also find positivity in tourism. Visiting Israel may not be a bad idea, especially as far as religion and history is concerned.
1. Tell my babe I'm going to Tel Aviv!
If partying and a wonderful nightlife are your top reasons to visit Israel, then you better head straight away to Tel Aviv as soon as your airplane arrives at the airport. Tel Aviv is all about beaches, night clubs and bars. In fact, you may even feel like it's always summer season in Tel Aviv due to its sunny atmosphere around the coastal resorts. There's no other city in Middle East that takes getting stuffed, getting drunk and even getting high than in Tel Aviv.
2. Visiting the Holy Land of Abrahamic Faiths
If you despise hedonism and follow a life of deep spirituality, then certainly you can find the best of the top reasons to visit Israel. The Holy City of Jerusalem is not only sacred to the Hebrew people but also to the followers of the succeeding faiths of Christianity and Islam. The Wailing Wall of the Ruined Temple of Solomon is a very sacred landmark for Jews. However, not far from the Jewish holy place lies the Christian Church of the Holy Sepulcher and the Islamic al-Aqsa Mosque in the Dome of Rock. Israel also has famous Christian landmarks outside of Jerusalem, such as Nazareth where Christ used to work as a craftsman and in Galilee where he performed most of his ministry works.
3. Rugged adventure in rugged Negev Desert
Aside from wild parties and a serious spirituality quest, there is also one part of Israel that captures the essence of wholesome adventure that does not require very serious philosophical undertones. People tour the Negev Desert simply because it is a fun experience. Some people's idea of fun may involve a wild spin with one's rented four-wheel drive. You can also try riding camels if you want it done in ancient hardcore way. Not a bad idea to pick up some cheap travel insurance as well if you plan to hit the dunes.
4. The Land of Milk and Honey – literally!
When God revealed to the prophets about the land flowing of milk and honey, maybe that revelation extends to the culinary prosperity that people enjoy in modern Israel. The Mediterranean climate makes this land abundant, where diversity of food can give a nice feast. Arab dishes are also very popular.