The top reasons to visit France have always enchanted and impressed people from all walks of life and different backgrounds. The fact that it has been romanticized by several films makes it less surprising to note that it receives 79 million tourists yearly. No doubt, France is among the most popular tourist destinations in the world. And it does not only owe this fete to the 37 UNESCO World Heritage Sites it hosts. France has always been an influential contributor when it comes to art, fashion, food and education. Its history has spawned a lot of innovative ideas and products. And it is because of this that it has remained on the top of the totem pole when it comes to countries people would love to live in.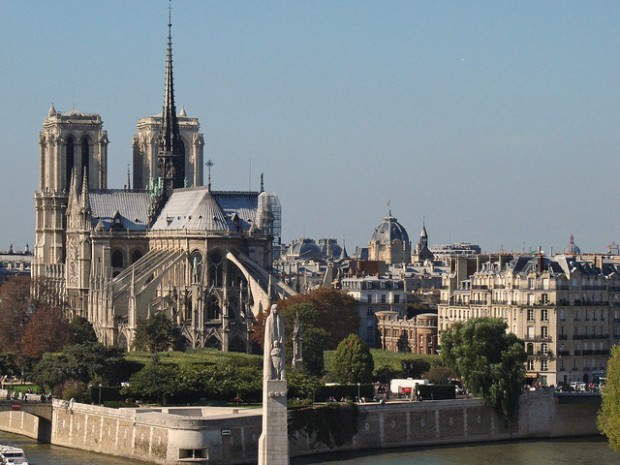 Among the top reasons to visit France that is continuously being popularized is its infrastructure, with the Notre-Dame Cathedral and Eiffel Tower standing in the forefront. The Eiffel Tower, located on Champ de Mars, was constructed back in 1889 as the entrance arch to the World's Fair, held that year. Eventually, it became an identifying monument of the country and one of the most recognizable structures in the world. It is visited by 7.1 million folks yearly and offers tourists the option to ascend to any of its three levels. And inside, there are a number of restaurants guests can dine in to enjoy a spectacular view of the city while eating famous local dishes.  The Notre-Dame, meanwhile, is a Roman Catholic church which depicts one of the finest examples of French Romanesque and Gothic architecture in the world. It is also the largest and most well-know of its kind, spanning a century of construction. It is characterized by its lifelike sculptures and amazing stained glass windows. And even though it was desecrated during the French Revolution, much of its original aesthetic is still intact.
To add to the aforementioned, the top reasons to visit France also encompass a variety of countryside attractions – one of which are the vineyards – particularly in Burgundy and Bordeaux. It's no secret that France is among the most outstanding sources of wine as it possesses a climate conducive to the cultivation of different types of grapes, namely Sauvignon, Sauvignon Blanc, Chardonnay, Cabernet, Pinot Noir, and Syrah. But what makes France's wineries worthwhile to visit are the ancient wine-making practices and styles they adapt. As such, when you pay each of those plantations established in Burgundy and Bordeaux, you'd taste distinct variances in flavor and composition you won't be able to when you're just at home.
The French Riviera is also among the famous vacation hotspots in France that attracts a great deal of tourists. And what makes it very appealing is that people can enjoy fun water-based recreation the whole year round in places like Toulon, Cassis, Hyres, Saint-Tropez and Cannes (which will be hosting a big poker tournament in September for even more entertainment, hosted by France Pokerstars). If you find that you still have time to discover other highlights in the region, other top reasons to visit France include the Louvre, Champs-Elysees, and the chateaux of the Loire Valley.