Many of the world's picturesque islands are also popular destinations for tourists.  These islands offer the perfect escape from the strain and monotony of everyday life.  Here are 10 of the best island getaways for 2013:
Tasmania

This island state located off the southern coast of Australia is renowned for its gorgeous natural setting and fascinating wildlife inhabitants.  The Tasmanian devil, the island's most famous creature, can often be seen bathing in the sun.  Some of the island's most spectacular sites include Russell Falls, Cradle Mountain and Dove Lake.  Port Arthur, which was once the site of a convict settlement, is open for visitors to tour.
Maui
Often regarded as one of Hawaii's most beautiful islands, this tropical paradise features breathtaking beaches and lush plant life.  Kahakuloa Head, a massive rock formation, is one of the island's most stunning natural features.  Visitors from Australia who wish to explore this island can find plenty of affordable Brisbane to Hawaii flights.
Guam
Formerly a location known for its military conflicts, this island in the Pacific Ocean has evolved to become a popular destination for tourists.  The War in the Pacific National Historical Park pays tribute to the days of World War II.  Guam is also known for its aquatic wildlife preserves and beaches coated in white and green sand.
Easter Island
Mysterious statues around the island believed to be from ancient times continue to capture the attention of curious visitors.  The island's sparse population also makes it an ideal place for visitors who wish to enjoy a more secluded experience.  Rano Raraku, a volcanic crater containing a small lake, is another one of the island's wonders.
Bermuda

A festive atmosphere and magnificent scenery continue to draw countless numbers of visitors to this destination each year.  Fantasy and Crystal caves give visitors the opportunity to see some of the island's most fascinating natural features.  Visitors can also enjoy snorkeling, golfing and a vibrant nightlife scene during their stay.
Jamaica
This island in the Caribbean Sea is famous for its heavenly beaches and the charming culture of its people.  Notable sites of interest include Reach Falls, Negril Cliffs and Abeokuta Paradise Nature Park. Tourists even have the chance to swim with dolphins when they visit Dolphin Cove.
Fuerteventura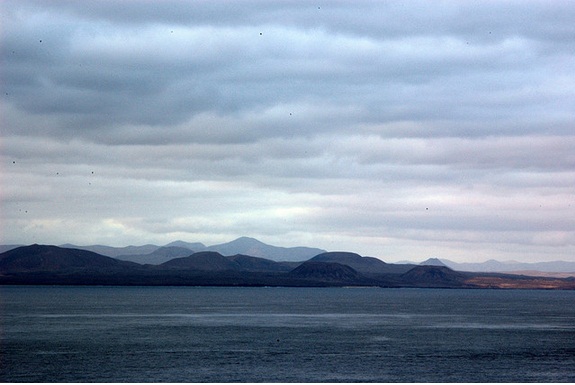 Visitors who come to this island have the opportunity to enjoy to finest aspects of culture, history and nature.  Also part of the Canary Islands, Fuerteventura additionally features beaches coated in black sand.  Historical structures tell the story of the island's early European settlers.
Crete
This largest island of Greece is the perfect place enjoy a relaxing vacation.  The beaches of Listis, Falassarna and Kedrodasos are ideal spots to partake in swimming and sunbathing.  Avid hikers can explore the spectacular Ha Gorge.  The island also features several historical monasteries.
Sardinia
Located in the Mediterranean Sea, this destination is known for its ancient ruins and diverse landscapes.  Beaches coated in white sand enhance the radiance of the blue and turquoise seawater. Lequarci Waterfalls and Lake Coghinas are two of the island's notable natural features.
Sri Lanka
Also known as the "Teardrop of India," this island country is additionally renowned for its festivities and unique cuisine.  The exquisite Nallur Kandaswamy temple is one of the most sacred Hindu temples in the world.  Adventurous visitors can take a ride on an elephant through the jungles. One other great thing about going to Sri Lanka is you can apply for Sri Lanka visa online before hand as well.
Is there another island you would add to the list to visit in 2013?