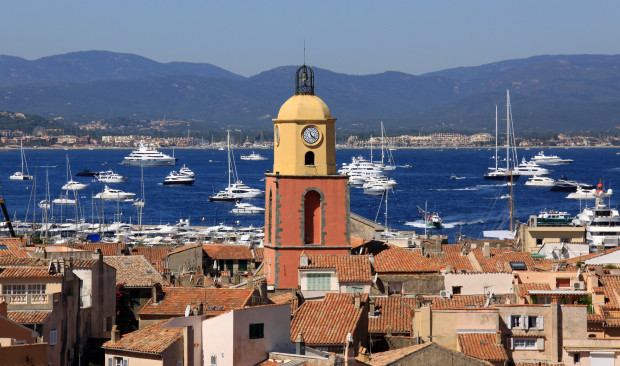 Southern France is one of those travel destinations that has got it all. Excellent weather, stunning coastlines and, of course, it benefits from the French fanaticism over food and drink. It's no wonder it is a favourite with British tourists, who can be seen boarding Monarch Airlines flights to Nice in their droves every year. Its coastline position, sun-bleached houses and plethora of great bars and restaurants make it a top place to spend a two-week holiday.
But it's a mistake to think this charming city is all that southern France has to offer, and the resorts of St. Tropez and Cannes are equally as attractive, offering different atmospheres and attractions. For a more in-depth look at our three favourite cities, read on.
Nice
Luxury is not in short supply in Nice. As a top tourist destination, it is home to dozens of top hotels and resorts of the five-star variety. But even if you don't want to break the bank on holiday, it's easy to feel special. Enjoy some of that fine French cuisine at a restaurant on the beach, where the fish is dragged up the sand, prepared by a world-class chef and then placed straight onto your plate. Throw in a bottle of good Bordeaux and some decadent desserts, and you've got the recipe for a perfect evening.
The city's famous flower market Cours Saleya is also worth a mention. Frequently named one of Nice's top attractions, its edges are lined with a plethora of cafes and restaurants, while the stalls themselves contain myriad specimens of flowers of all shapes, sizes and colours. Take a bunch back to your accommodation so you can wake up to them every morning.
Cannes
The razzle and dazzle of Hollywood never quite leaves this splendid city, which has played host to all manner of A-listers thanks to its famous film festival. As a result, there is plenty in the way of luxury to be discovered. The glorious five-star hotels on the seafront are where you'll find the most pampering and attention. Whether you choose the magnificent Majestic or the art deco-styled Hotel Martinez, you're guaranteed to find a level of service quite unlike anything you've experienced before.
If you're particularly interested in luxurious shopping, wait until April to go, for this is where the city showcases its fabulous fashion as part of the Cannes Shopping Festival. Rest assured, all the big names in the industry will be there, showing off a huge variety of tailored-to-fit and ready-to-wear clothing and jewellery. Fabulous, darling.
Saint Tropez
By far the most naturally beautiful setting of our three southern France beauties, Saint Tropez is a collection of multicoloured ramshackle houses collected together on the rocky and wooded peninsula of the same name. Treating tourists to views across the ocean in one direction, and the supreme Maures mountains in the other, it's no wonder it is one of the most popular holiday resorts in Europe.
As the resort attracts A-listers every year, you won't be short of luxurious activities. Take to the streets in search of a trendy bar or top restaurant and you most certainly won't be disappointed. In fact, you're likely to spot at least three or four on the same street as your hotel.
So treat yourself to a spot of luxury in the south of France for your next holiday. Go on. You deserve it.