If you are a wine enthusiast then visiting some wineries and vineyards should be a part of your next travelling plans. Beautiful vineyards are scattered throughout the globe, Europe especially has some magnificent vineyards that you can visit whether you're enjoying your holidays in Turkey, in France or in Spain.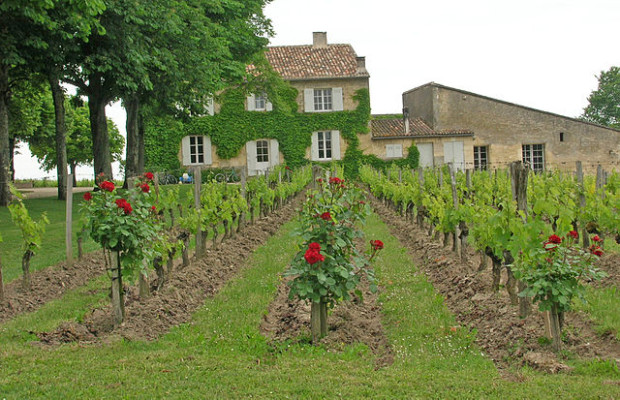 A brief history lesson for those who are unfamiliar with wines:
Made from fermented grapes, wine is a beverage which contains alcohol;

Wine has been around since 6000BC;

The winemaking process was cultivated and improved upon by the Greeks;

Wine plays an important role in religion (Christ's blood) and was heavily supported by the Church. Monasteries even had their own vineyards (some of the best found in Europe);

Over the centuries, the technology behind making wine has gone through modifications and improvements;

A vineyard is essentially a plantation where grapes are grown (primarily for winemaking purposes).
Should you decide to embark on winery visiting trip, here are some suggestions to get your rolling.
1. Bordeaux, France
France is the world's largest producer of wine (quelle surprise!) Bordeaux is located in southwest France and it's the largest wine-producing region, it has been in the business of fermenting grapes since the 8th century. Mostly red wine is produced in this region, commonly referred to as 'claret' in Britain. There are multiple vineyards that are easily accessible in Bordeaux and you can make a day of it by visiting other historical attractions and taking part of a few wine tastings.
2. Champagne, France
Another great wine-producing region, Champagne is just a short train ride away from Paris. It is ideal for a one-day or one night getaway, you can spend your day touring the vineyard, tasting some great wines and even exploring some wine cellars that were built thousands of years ago.
3. Piedmont, Italy
Located in the northwest region of Italy, Piedmont can be reached easily via train from Turin or Milan. It's a beautiful place, which specialises in Nebbiolo grapes. Some great wines to try if you're in the area are Barbera del Monferrato and Asti Spumante.
4. Tuscany, Italy
If you're in Italy and you have the time, Tuscany is a charming and beautiful place to visit on its own. The fact that there are vineyards scattered about is merely a plus. The best way of getting to these places is by driving since the train will take you only as far as Florence or Siena. Pack an overnight bag and head to Tuscany for a romantic weekend getaway complete with wine tasting tours.
5. Mosel, Germany
Mosel is the place to go if you want to taste some excellent German wine. Although Germany is typically associated with beer, it is the fourth largest wine-producing country in Europe.
6. La Rioja, Spain
Situated along the picturesque pilgrimage route of Camino de Santiago, La Rioja is known for growing Tempranillo, a very famous and 'noble' Spanish grape. The wines from this northern region are very strong since they are soaked in barrels for an extended period of time.
7. Cappadocia, Turkey
Cappadocia is one of the oldest vineyard regions in the world and makes wonderful wine using sweet grapes and techniques that have been passed down through the generations family to family. The winery is a family business, owned by the Turasan family and open for wine tasting and visits during select times.
Even for non-wine enthusiasts, vineyards are a great place to visit and experience. Go for a drive with family or friends and enjoy a relaxing a day in the quiet countryside taking in some beautiful scenery.
If nothing else, you'll learn a lot about this fascinating process stepped in rich history.
Do you have any other suggestions for the best wineries in Europe not to miss? Please share them below in the comments!