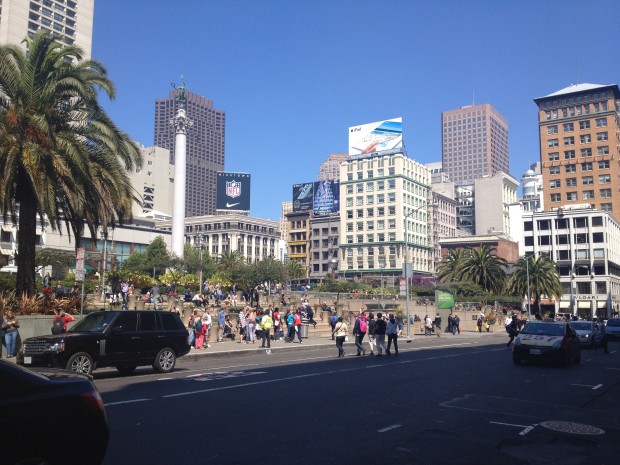 San Francisco is a superb destination for those who love to explore a city's culture and history via fascinating attractions and iconic landmarks. The City by the Bay offers a wealth of museums, exciting sightseeing options and some fun-filled activities that will delight and educate adults and children alike. San Francisco is one of the most vibrant and interesting cities you can visit in The United States.
It's not too hard to turn learning into a pleasurable activity, especially if you choose to visit one of the world's most popular cities.
A city of landmarks
San Fran is a city where it's hard not to trip over yet another amazing landmark. You've probably seen the Golden Gate Bridge, Alcatraz Prison or the Presidio in numerous films and television shows but it's another thing to view them in person. Guided tours are available to all of the famous sightseeing spots or you can buy a one week City Pass and explore these attractions and many more at your leisure. The City Pass will provide you with admission to five attractions plus it provides unlimited transport on the cable-cars, trolleys and buses.
Explore the museums
You can learn a lot about a city simply by exploring a few of its museums and 'Frisco has some of the finest in the world. The de Young Museum is the place to view 17th to 21st century artworks or you can see the largest collection of Asian art in the world at the Asian Art Museum. If you want some interactive exhibits then head to the Academy of Sciences, which features a Natural History Museum as well as an aquarium, planetarium and an actual four-floor high rainforest. The Aquarium of the Bay San Francisco is one of the city's most popular attractions and features 300ft of tunnels through which to view 20,000 marine animals.
Historic buildings
A city with this much cultural diversity is bound to have some amazing buildings and travelling the streets on the historic cable-cars will bring you to many historic locations. City Lights Booksellers is a world-famous literary landmark for those interested in beat history or check out the majestic Castro Theatre, which dates back to 1922. Gothic styled Grace Cathedral on Nob Hill is another well visited spot, founded in 1849 and completed in 1964. For another side of San Fran head to the vibrant Mission District, which is a melting pot of cultures and has a history dating back over 2000 years.
Natural attractions
If you're looking to view some of this city's most popular locations then visit those historic outdoor areas loved by the locals and the tourists. Fisherman's Wharf is a beautiful waterfront area that dates back to the 1800s but is now home to attractions such as Ripley's Believe It or Not, Madame Tussauds and the Maritime National Historic Park. The Golden Gate Promenade is a historic walking area that provides superb views over the bay. A boat trip to Angel Island State Park will allow you to explore some World War II historic buildings as well as giving you a superb view over the city itself.
You can easily spend a week exploring and still not see everything this magnificent city has to offer but you can still learn a lot about San Francisco in only one day. Pick the attractions you'd most like to visit but don't forget that wandering this city is a great way to become immersed in its culture and history.