Need a little travel inspiration? If you have a few days off during a specific season but aren't sure where to go, browse this list for our latest destination loves.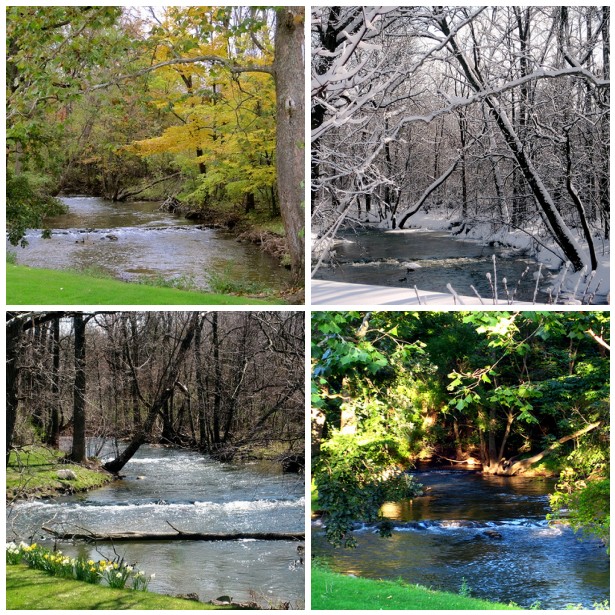 Autumn
The Northeastern United States: If you're looking for autumnal scenery, this is the place to be. Every October, states like New York, Connecticut and Vermont are home to colorful displays of changing leaves, and the quaint local towns simply add to the vibe.
Germany: Some travelers swear by spring, but we think Germany is best in the fall. The weather is gorgeous, the crowds have thinned out, and spots like the Wine Route are particularly picturesque.
Scandinavia: Similar to Germany, Scandinavian countries like Sweden and Norway come to life in the fall months. You'll see changing trees similar to those in the U.S., and the bright blue skies and chilly weather are romantic beyond compare.
Winter
Australia: It's summer time and the living is easy. Thanks to its location in the Southern Hemisphere, Australia's summer lands during our winter months, which makes it the ideal spot to escape the most wet and dreary time.
French Polynesia: The islands that make up this South Pacific paradise are some of the world's most beautiful. Head to tropical Tahiti or secluded Bora Bora to unwind in a palm-fringed setting. If you book your trip using travel rewards, you might even get airport lounge access so that you start the luxury before you even leave the airport.
Eastern Canada: This is where winters are at their most idyllic. If you're in the mood for snowy mountains, ice-slicked landscapes and mugs of rich hot chocolate, head for spots like Toronto, Ottawa and Montreal.
Spring
The Western United States: This section of the States is often associated with its sub-tropical summers, but spring is among the most temperate times to explore the sights. Head to Los Angeles for breezy beach days, venture to Las Vegas for a slightly cooled-off vacation, or get to the Grand Canyon to experience one of the world's wonders.
Japan: When the cherry blossoms spring to life, there's no better place to be than in Japan. Kyoto is an especially good spot to peep the blooming trees, but you'll find just as many cherry-lined treasures in bustling Tokyo.
Spain: Spring is a fantastic time to visit Europe in general, but Spain is particularly lovely this time of year. The weather is gorgeous, the cities are active, and there's a relaxing lull just before the summer tourist rush begins.
Summer
The Andaman Islands: Summer is all about kicking back and letting your cares slip away, and India's Andaman Islands are the perfect escape. Head to one of the more remote spots like Havelock for a truly off-the-grid experience.
Brazil: When it comes to summer spice, no place does it quite like Brazil. This South American country is a vibrant mish-mash of sights and sounds. Looking for the ultimate combination of city and beach breaks? Rio de Janeiro is the destination for you.
Iceland: Though many globe-trotters prefer the less-crowded Iceland winters, we still love visiting in the summer months. The atmosphere here is truly stunning: verdant hills, cascading waterfalls and sprawling ocean as far as the eye can see.