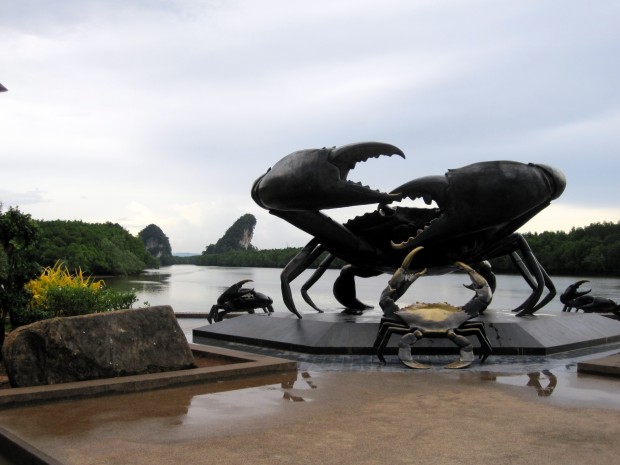 After thoroughly enjoying northern Thailand for a few weeks, I was given a sign from Allah when I crashed my motorcycle that it was probably time for me to slow things down and kick back in the south and let the sunshine heal my beer-battered body.
I decided to crack my Lonely Planet and instantly became overwhelmed reading about the million different islands with crazy names I could never remember (or pronounce), so I decided to just take my chances and book a direct flight form Chiang Mai to Phuket which would get me into the southern mix.
I had always seen pictures from the beaches in southern Thailand and heard about Phuket (I guess because it has an international airport), but after reading a little bit more, it seemed that Phuket Town itself was actually a slum and the nice beaches and islands were all just surrounding it.
So after arriving in Phuket, I decided to spend a few days at the beach town next door called Patong (absolutely insane place with more hookers than you could possibly count, ((or have sex with))(((unless you're a dirty old 60 year old from The States or UK))), I figured I better send myself somewhere a little more chill to let my foot heal up a bit and experience more of an authentic Thai town.