The Amazon Kindle was one of the first e-readers which really gained worldwide popularity and over the years the company has sought to continually update the product to fit the needs of all its customers. The most recent version is the Paperwhite (2021) which is sleek, lightweight and offers a range of great features for readers everywhere. After years of digitalization we are seeing a number of consumers looking to rediscover material products. Evidence of this can be seen in the number of people shunning digital music in favor of vinyl. When it comes to reading however, there is still a huge demand for digital books and here is exactly why you need a Kindle in your life.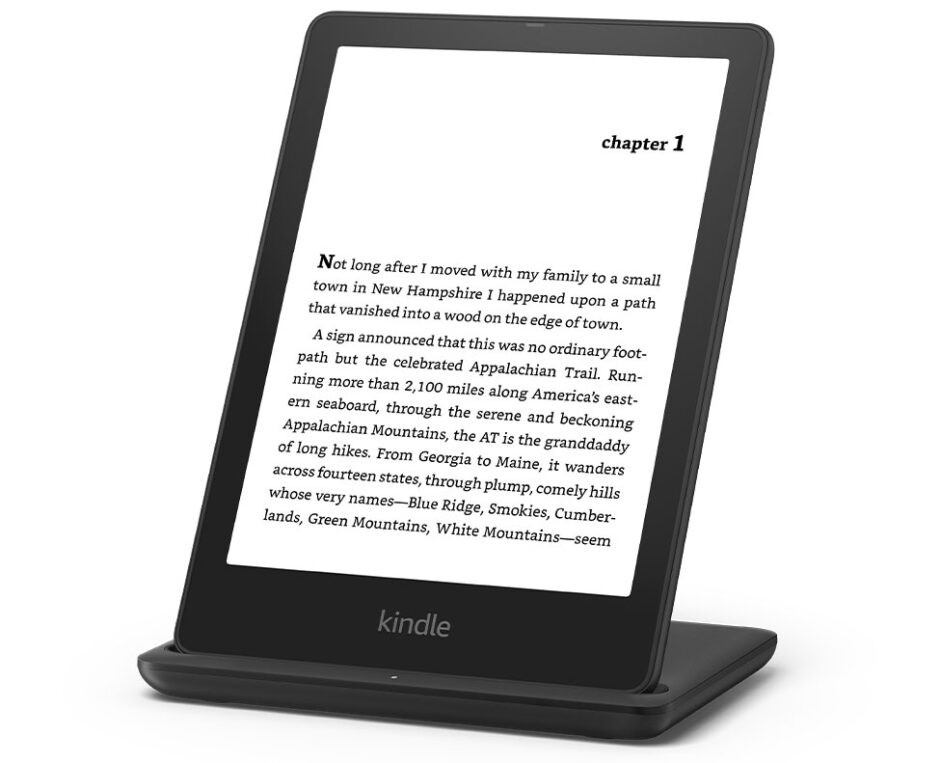 Barely Noticeable
The new Paperwhite weighs in at just 7.23 oz which makes it barely noticeable when you take it out and about. These devices fit easily into just about any sized bag and you can even carry one comfortably in your pocket. This makes mobile reading easier than ever and the fact that you can carry thousands of books in such an easily transportable device is one of the biggest benefits of having a Kindle.
Improved Features
The two new features which we love about this particular version of the Kindle are its front light and its waterproof cover. One of the biggest drawbacks of the early Kindles was that you couldn't continue to read in the dark. This is far from ideal if you are sleeping with your partner who wants the lights out, or if you were staying in a hostel with others. The front light illuminates the words making sure that you can read at all hours. Being waterproof means that more of us can read in the bath, by the pool and even at the beach, without fear of damaging the device from splashes or total submersion.
Kindle Unlimited
Kindle Unlimited is a paid plan which gives you access to tens of thousands of books, for just one price per month. When you purchase a new Kindle you will receive 3 months of Amazon Unlimited, completely free of charge. This is a great way to discover an enormous range of books without worrying about paying each time.
Battery Power
The Kindle has a battery which is able to last for weeks from a single charge, and it also has super fast charging so you can get back to reading quickly should the battery run out. Not only is this thanks to the powerful lithium battery which the device contains, but also thanks to energy saving features such as lighting which automatically adjusts to the environment. In a world where we need to charge phones daily, this is a refreshing benefit of buying this particular e-reader.
Conclusion
All told we love the Kindle, it offers absolutely everything that an e-reader should and its price point of $150 makes it an accessible purchase for everyone. The product gives you access to books new and old, as well as newspapers and magazines. Thanks to the smart design you can now read the Kindle no matter how dark it is, how wet it may be or how bright the sun's glare is. Books can be downloaded directly from the store to your Kindle, charging is made easy with a basic USB charger and you can even change the font settings to make your books easier on the eye.
If you love to read and you haven't purchased a Kindle yet, now is the time to make that change and get one of these brilliant products into your life, you won't regret it!