I have traveled a lot throughout my life and I always believed that hotels were the best option when it came to accommodation. Many of my friends and regularly extolled the wonders of vacation rentals and I was just never really up for it. The idea of staying somewhere without the service, cleanliness and all-inclusive nature of a hotel just never really seemed like my cup of tea.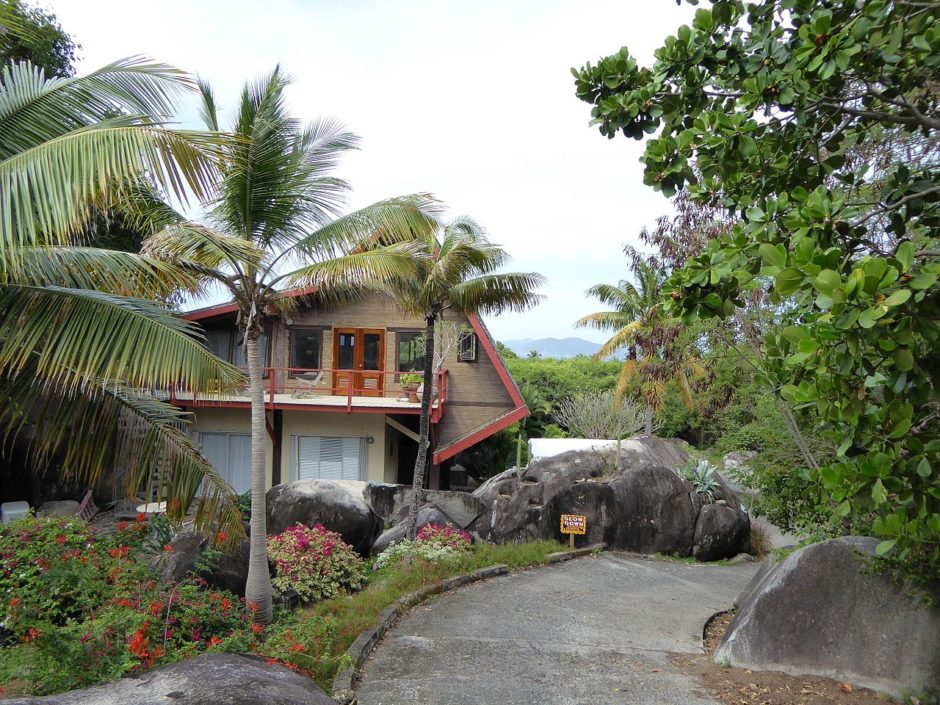 A few years ago I toured France vacation rentals hopping and only staying in the odd hotel, much to my displeasure upon being told the news before we went. I hadn't book the journey, my friend had and I wouldn't say I was fearful of the rentals, nothing as strong as that, I just couldn't say that I was honestly looking forward to it, how wrong I was. Since that trip, I have only stayed in hotels on occasion and instead, I always opt to use the likes of Rebl Rentals to find a vacation rental when it is time to take a trip away. If you are anything like I was and unsure as to whether this kind of accommodation is for you then here are some reasons why I believe a vacation rental is far better than a hotel.
Home Touches
Invariably, the person who is renting out the vacation home has bought the place for themselves to pass some of their vacations and for this reason it is decorated in a nice way. Hotels are nice, clean and functional but they can often be very much the same from one to another, with a vacation rental you will find that each and every one has their own character and style and will make you feel far more comfortable in your new setting than a hotel will.
Perfect For Groups
I regularly travel in groups, be it with the family or with friends and when we stay in hotels we must book separate rooms and our time together is also spent with other inhabitants of the hotel. If you find a vacation rental which is big enough for your group then you will have the chance to spend far more time together. You will of course still have your own space when required but from a socializing aspect, this is far more easily done with a rental. The price also comes down when you are renting somewhere as you will not be paying for individual rooms. If you are traveling as part of a group then there really is no alternative in my book.
Perfect Level of Privacy
That level of privacy that is offered by a rental is the same if you are traveling as a small family or a couple. I know that when you stay in a hotel you can close your room door and have all the privacy that you need but when it is time to eat in the restaurant or go to the pool, you will be surrounded by strangers. A vacation rental gives you the best of both worlds, if you wish to mingle then you can head out to a local bar or restaurant and if you want to be alone then you can relax in your rental property and enjoy each other's company.
Much Cheaper
In terms of what you get for each dollar that you spend, a rental property gives you far better value than a hotel. Not only is the cost of the stay cheaper but you can also save money on restaurants by cooking or making your own meals once or twice during your stay. Away from this, there are no additional charges for things which you may find at a hotel and there is also no need to tip anyone but your waiter in the restaurant.
A Far Wider Range
Even when you throw boutique hotels into the mix, going down the rental route will give you a far greater range of options regarding what kinds of properties you can stay in. As I mentioned before, hotels are very practical and functional and as such, they can often become much the same as one another. You will never get this with a vacation rental property and you can find whatever it is that you are looking for with ease. Perhaps you want a private pool, a terrace, a central location or something arty and a little more hidden away, you will be able to find all of the above far easier when using a vacation rental than if you were searching for the same requirements as a hotel.
I have stayed in some beautiful places since I began using rental properties over hotels and I have met some wonderful and helpful hosts along the way too, some of which I have gone back to more than once. I cannot recommend this way of traveling any more and if you want to experience a more exciting type of accommodation, then a vacation rental is where you should be heading.