There are many great reasons to visit the Northern Territory of Australia. It is known to be one of the last authentic outback adventure areas with a lot of natural splendor, prehistoric heritage, interesting wildlife, and fun cities like Darwin. A sojourn to the Northern Territory is truly promising and worthy of any Australian itinerary.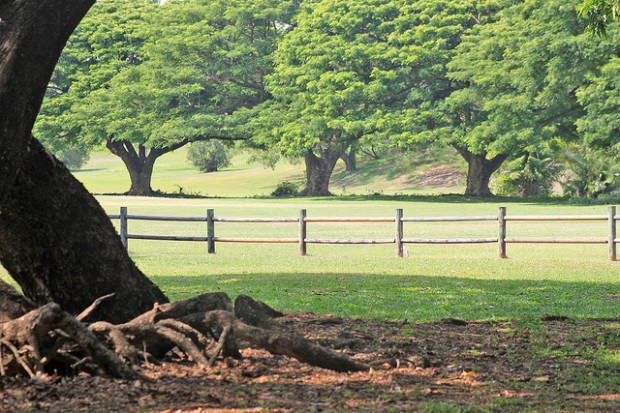 You can fuel your journey in the Northern Territory by starting off in Darwin. From here you can visit the Northern Territory Museum of Arts and Sciences and brace yourself for an interesting and insightful journey about the history of Australia. At Doctor's Gully, you can to feed the fish by hand. For lunch, you can rest at the Darwin Wharf Precinct that overlooks Darwin port and indulge in its large menu of delectable local dishes. Enjoy the nightlife in Darwin, and don't forget to try some of the local micro-brews and fine Australian wines that you can pick up a local bottle store for a fraction of the cost of a bar.
For an awesome experience, you can also visit the Territory Wildlife Park. The wildlife park is one of the top reasons to visit the Northern Territory and offers diverse fauna that will truly fascinate you. Within the park, you get to touch Monty, the "resident reptile" or perhaps watch the splendid wedge-tailed eagle. Furthermore you can take a relaxing walk through a huge dome aviary which permits tourists to get a more up-close and personal look at the local birds or wander through an aquarium tube where turtles, fishes and Barramundi swim above your head. At night time, you can spend some time visiting the biggest Nocturnal House in Australia which allows a rare view at some of the nocturnal wildlife consisting of ghost bats and rock wallabies.
Surrounded by craggy cliffs and an extensive scope of sandstone plateaus, Litchfield Park has a lot to offer tourists. The primary highlight of Litchfield Park belongs to its 4 spring-fed waterfalls which fall down the rim of the plateau into the adjacent rain forest areas in spectacular fashion. On the eastern area of the plateau lies Florence Falls which offers an outstanding swimming opportunity in the hot summer. On the other hand, Wangi Falls is pumping the entire year and is encompassed by broad camping and picnic regions to enjoy, you choose or check them all out!