Yes my friends, a very valid question. Kansas City is in fact one of the most random US cities you could possibly conjure up, hell, it's not even in Kansas! But, when my job with Jeep required my presence in middle America, I heeded the call. There are cheap flights to Kansas City from almost all parts of the country as it's pretty much at the epicenter of our great nation, so it ain't so hard to get to believe it or not.
I spent 5 full days in Kansas City, Missouri for the auto show, probably longer than anyone who's not from there would plan to spend in such a place, but to tell you the truth, it's actually a cool city, and has a way more sizable, clean, fun and interesting city center than other bumblefuck metropolises – I refer to Saint Louis, Louisville and Greenville, South Carolina.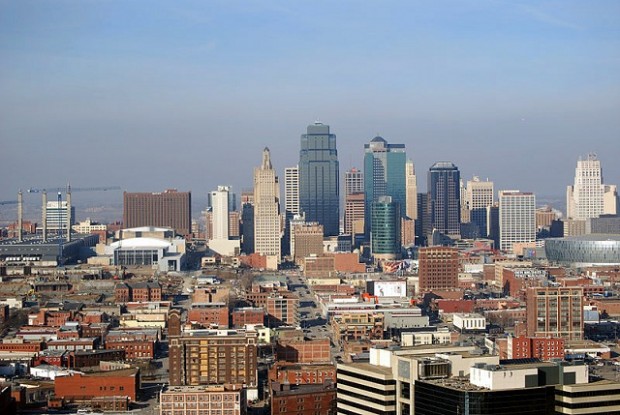 While this place sees next to no tourism (look at it's location in the map below and you can figure out why), there are actually some cool things to do in Kansas City.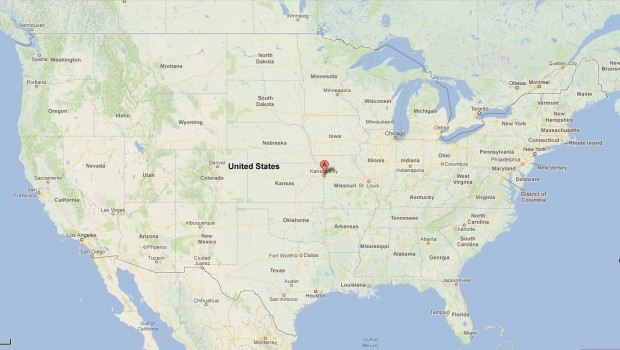 When I wasn't stuck fielding questions about vehicles I'll never own myself, I was bipedal and exploring the area.
Downtown is actually pretty big and there are plenty of places to just wander around and check out the architecture, which mostly dates back to the turn of the century.
If you happen to make to KC on a weekend (don't even think about going without one in your itinerary) head to the River Market neighborhood just north of downtown.
River Market was the first area settled in Kansas City in the early to mid-1800's and is still full of rustic old warehouses and brick buildings that still exude a charm of  a previous era. Most of the buildings have been restored and you can snag a big loft for next to nothing supposedly. The center piece of the River Market neighborhood is City Market, one of the oldest public markets in the mid-west dating back to 1857. It is a large square and offers fresh produce and foods from local farmers and artisans…as well as immigrants from all over the world who also sell their own foods. I saw Ethiopian, Mexican and Thai just to name a few. There are a bunch of permanent shops and restaurants in there as well that you can hit up if it's not a Saturday.
One other cool thing to check out while your in the River Market area is the Steamboat Arabia Museum which holds all the artifacts from an old steamboat that sank on the Missouri River not far from where the museum stands today.
In the heart of downtown is the Kansas City Public Library which is a cool building itself, but what's really cool is the parking lot believe it or not, it's covered in big ass books!
If you're up for a nice walk, head south from downtown and find Union Station. Yea, it's no NYC Union Station but you will definitely be impressed. Built in 1914, it replaced a smaller station that served the area. It received a 250 million dollar renovation in 1999 and now houses a few museums, a movie theater, and even still has trains! When I was there they were setting up for  a boxing match. Can't get more utilitarian than this place.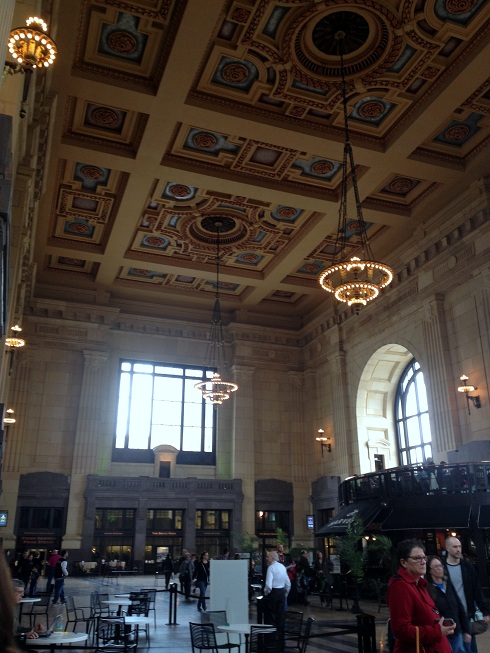 Alright, enough with the sightseeing bullshit right? You want to know where you can drink Budweisers with the locals and stuff your face with Kansas City's famed BBQ! As a tourist, the place to get your two-step on is definitely going to be the Power and Light District in the heart of downtown. Yea it's all new and modern, yea it's full of chain bars and restaurants,  but it's poppin' on the weekend and there is something for everyone. There's no time to discover hipster holes in the wall when you only got a night or two to get freakish. Things go down till 3 AM which is nice as well.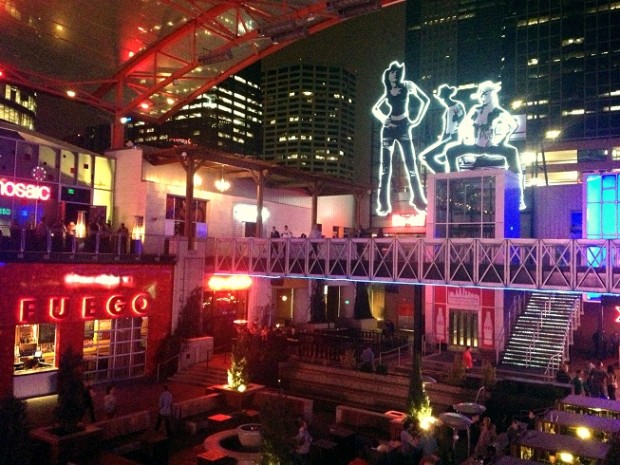 If you're trying to get your grub on right, there's a few spots I went to after some good recommendations which were on point. Firstly, check out City Diner in River Market for breakfast. It's exactly how it sounds, a good ass, greasy mid-western diner with hearty American favorites like steak and eggs, buttery homemade biscuits and nice, overly-talkative and friendly women working behind the counter. For Dinner and to experience some damn good BBQ, hit Jack Stack BBQ next to Union Station. The service was shockingly good and so was the food, wasn't so cheap, but worth every cent. If you're trying to grub late night downtown, go to Flying Saucer Draught Emporium which not only has a shit ton of beers on draft and good looking waitresses, but they have great bar food for good prices.
While my time in Kansas City was limited, I actually had a very good time. Kansas Citians (I don't know what you call them) are for the most part super friendly, not red neck and happy to help you get around and will make sure you leave with a good, sweet taste in your mouth (or was that just left over bbq sauce?).