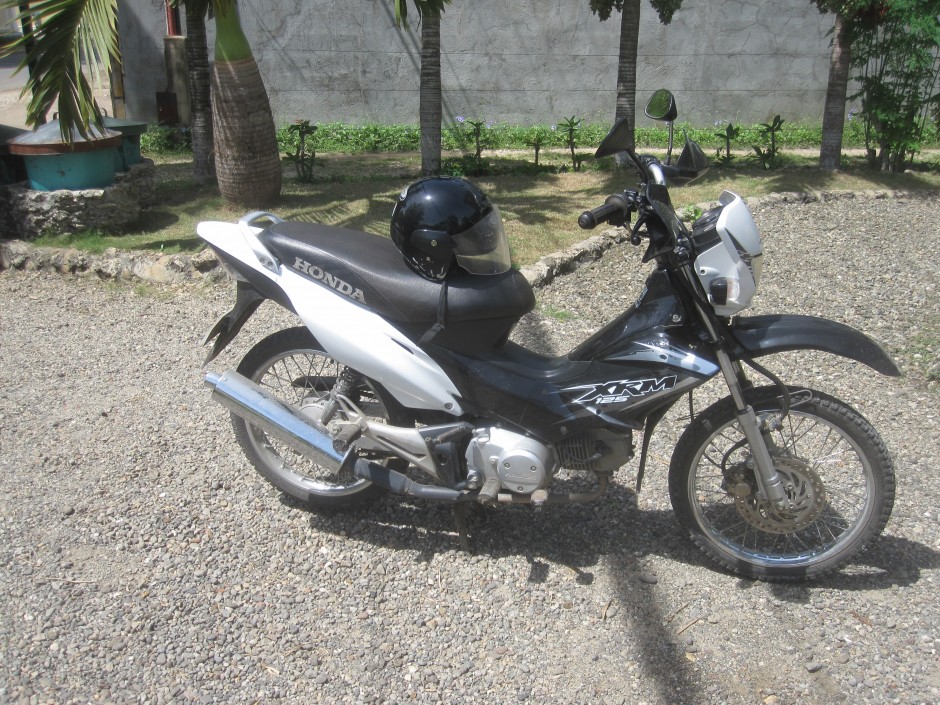 I read in my Rough Guides travel book about the Philippines  that one of the best the things to do is rent a motorcycle in Bohol and let the road take you where it will, I was immediately interested. While I own a scooter in Miami, I have never actually ridden a real motorcycle, i.e. one that involves changing gears manually.
I was lucky enough to drive the trike of a taxi driver in Baler Beach, but I was pretty god awful at shifting I must say. Well, when a Filipino guy outside my hotel in Alona Beach, Bohol Island offered me to rent his 125 cc motorcycle for the day, I jumped at the chance.
He showed me how to change the gears with the left foot pedal, but I was happy to discover there was no clutch, I just had to not rev the engine and I could change the gears. So after taking a look at Google Maps and asking some locals what I should see on the island, I was putting along enjoying the beautiful sub-tropical scenery, honking at kids and smiling at the ladies, easy riding.
A couple guys in town told me to take the road that goes along the perimeter of the island, and then head inland at a town called Loay, up through the mountains, stop to see the tarsiers (the smallest primate in the world), through the man-made forest and then culminate 50 km later at the Chocolate Hills.
The journey was pretty epic, and later that night, I ended up at a bar near my hotel that was the home base for the Bohol Biker's Club, coincidence? I think not.
Check out some of the pictures from my journey!