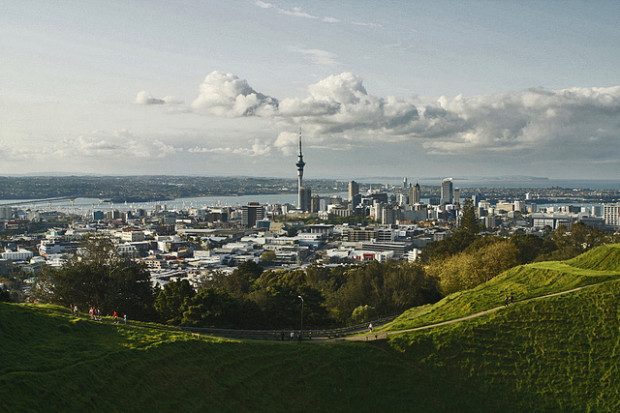 New Zealand is one of the world's most spectacular destinations, and there's no doubt it remains top of vacation bucket lists for millions of people. With its gorgeous scenery, wonderful wildlife, wealth of parks and nature reserves, and the amazing coastline that stretches around both islands, you really won't know where to start.
Furthermore, you've also got the welcoming and hospitable personalities of the Kiwis to experience too, and that alone will make your trip unforgettable! If you're thinking about taking a trip to New Zealand this year, here are some of the top attractions that await families, friends and couples.
Auckland – North Island 
This is the city for lovers in New Zealand, and although Paris might be the city of love, it's got nothing on the romantic landscapes that stretch into the Kiwi countryside. The Maori call Auckland Tamaki Makaurau, after an ancient goddess who was fought over for centuries by crusaders, so the city really does have romantic roots!
Blessed by some of the most fertile farmland in all of New Zealand, the Auckland region is where most of the agricultural employment is in the country, so there's plenty of opportunity to meet other tourists on working visas, or you could even spend a day farming yourself!
Whether it's the Pacific Ocean or the Tasman Sea, the glorious sands of New Zealand have been touched by some of the world's most diverse (and warm!) waters on the planet, so getting your feet wet is a must. The Auckland coast also experiences some of the best weather in the country, so if you're looking to top up your tan, this is the place to be.
Although most parts of the city dominate the skyline with high rise offices and buildings, there's a completely different side to Auckland only an hour or two outside the centre. Thermal springs, rain forest and deserted beaches surrounded wildlife reserves and wineries, and this is where you'll find the real New Zealand culture you've heard so much about.
Christchurch & Canterbury – South Island
If there's one place to immigrate to in New Zealand, look no further than Christchurch Canterbury. Continuously voted as one of the most livable cities in the country, this region combines modern and vibrant culture with history, tradition and easy going provincial charm, something rare in today's world.
From amazing restaurants to beach BBQ's, grand designs to Gothic architecture, Christchurch Canterbury is still an emerging tourist destination, and a particular highlight of the South Island.
Offering a wealth of hidden bays and glorious peninsulas, this region is isolated yet in many ways more accessible than other popular parts of New Zealand. Although New Zealand is warm enough, it's during the summertime when the top attractions really begin to stand out, including mountain biking through Mackenzie Country and trekking around the glorious natural landscapes of Arthur's Pass.
There's even skiing in the winter for those adrenaline junkies!
There are many New Zealand attractions worth exploring and experiencing, so make 2014 the year that you discover of the world's most deeply beautiful destinations!