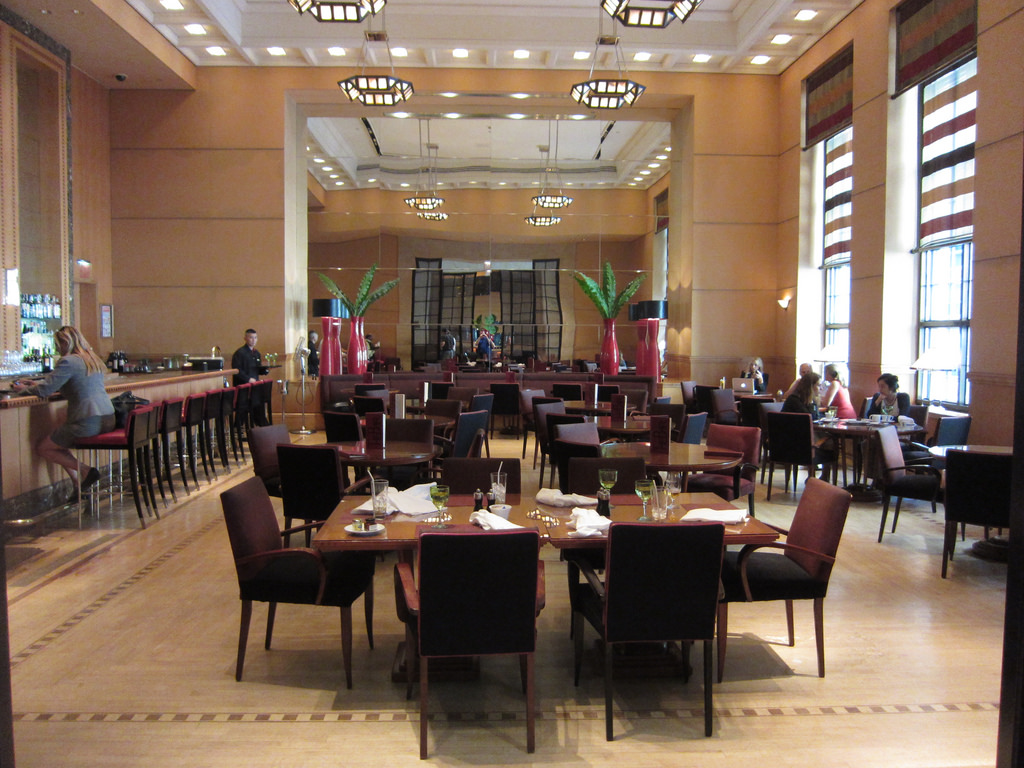 The city of New York is known as one of the fine cuisine capitals of the world. Some of the best chefs are situated here and people fly from all around the world to come to specific restaurants in the city. It doesn't matter what type of food, New York City has a great restaurants serving that style of food. They also have great cafeterias, diners and even street food that is also world class. The food joints are spread out through the entire city and in each of the borough's so if you want to visit any of these amazing places to eat on a group crawl, getting to all of them can be a challenge.
 Hire group transportation
The best way to get you a group around the city any time of day or night on your food crawl, is on a private bus. Renting an NYC tour bus or minibus is simple and can get your group focused on your activities rather than the road. Leave the driving to a professional and let him deal with traffic, traffic tickets, and parking. Now that this part is settled oh, back to the amazing food in New York City.
Here are a few of the most treasured restaurants in New York City that you should consider frequenting on a group food crawl.
Red Rooster
One of Harlem's most famous eateries because of its Chicken & Waffle plate which features a cornbread waffle sitting beside the most perfectly prepared chicken you have ever had. The honey chili sauce completes the meal.
Mario's
This NYC tradition is turning 100 years old and is still going strong. Pizza, Linguine with red clam sauce and Veal Marsala have been on their menu the entire time and continue to please. Enjoy their lush interior with great paintings and statues and the complimentary anisette.
Frankie & Johnnie's Steakhouse
From a speakeasy in 1926 tis NYC icon has become a classic steakhouse serving the juiciest steaks in the city. Frank Sinatra called it his favorite meat joint in the city and you will too.
To set up your tour and get to these and other amazing New York City restaurants, here is a plan for you to follow.
Use an online mapping program
Because of his size and complexity, New York City can be a difficult place to navigate. For this reason you need to map out where you plan to go, the distance between places, and how long it will  likely take for you to get from one place to another. You can use software like Google Maps and Waze to give you a turn by turn map of you best route around the city. You should also play an alternative routes because New York has constant traffic jams and car accidents that can bring traffic to a standstill.
Plan some rest breaks
Traveling in a group means that you have to plan out some stops to make sure the people are comfortable. The mapping programs have locations where there are restrooms, and other places where you can stop and stretch your legs. Take advantage of these places because they might be hours at a time when your group is in the bus.
Make some cool stops
One of the great things about being in New York City is that there are many amazing and cool things that you can see almost on every street. When you make your door what is some stops where your group can going to visit some of these amazing locations. There are museums, art galleries and other attractions that anyone will fall in love with. Stop frequently and it will add to the fun of your food crawl.
Plan out Your Accommodations Early
Is your plan to stay in New York City overnight or over several nights? If you notice in advance you really need to book your hotels before you get to the city. New York City is famous for his hotels and also for those hotels being completely. Don't have your group sleep in the bus, instead book your hotel rooms before you get to the city.
Help fight boredom
One way to you keep your group occupied when they're on the bus is to bring along some games for them to play. You can also bring cards, and perhaps tablet computers for them to do some online gaming will check their email.