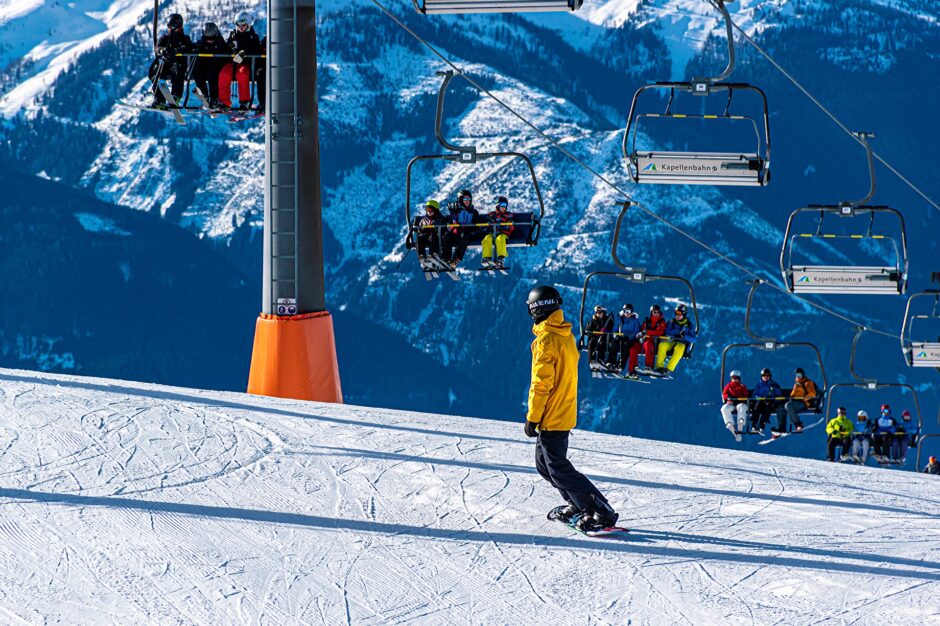 Skiing is an incredible sport that requires every muscle in your body and can take time to perfect.  If you're new to the sport, or you've spent your entire life chasing the best slopes you could find: there's a lot of fun to be had in North America!
Each of these ski resorts offers a fantastic chance to head down some of the most incredible slopes on the continent while also having fun getting to know other athletes.
Some of these are even those slopes that some Olympic games were played on!  Here's where to enjoy them.
Lake Louise Ski Resort
The Lake Louise Ski Resort is one of the most famous in the world.  Just an hour outside Banff, the oldest national park in Canada, this is a great stop for anyone who wants to make the most out of their vacation.
Lake Louise is more than just a ski resort, though; beyond its countless slopes and incredible views, there's also a lot of fun spas and adventuring things to enjoy while you're in town. 
Over time this has become a favorite for anyone wanting to make the most out of an active vacation!
Vail Ski Resort
The Vail Ski Resort is one of the top resorts in America.  This is what skiers think of when skiing in America is brought up.  Not only are there thirty feet of snow every year, but it also drops down on over 5,300 acres of land.  This resort is the third-largest single mountain ski resort in the USA, but it holds its own because of its flexibility and how long its season lasts.
If you want to get in some of the best skiing possible, regardless of your skill level: this is the place to do it. 
Whistler Blackcomb
Whistler is one of the most well-known skiing resorts in the world: and for good reason!  Not only are the slopes here amazing, but the season stretches over five months, and there's a wide variety from beginner slopes to those that need a lot of skill for anyone to be able to complete them. 
Whistler is fantastic outside of the ski resort, offering a chance at fun and relaxation while still being surrounded by the gorgeous views this mountainous area has to offer.  You'll fall in love within minutes of your first visit; don't be surprised if you start looking at real estate for sale in Whistler!
Big White Ski Resort
Also known simply as Big White, this ski resort is just 56 km southeast of Kelowna in British Columbia.  This is the highest summit in the Okanagan Highland and is a breathtaking place to be year-round.
Visitors love the views that they get while gliding down the slopes and the moment they can catch their breaths while riding back up in the gondola.  Every inch of this resort is made to be a skier's dream destination.  
Skiing is an incredible sport that can work every inch of your body and mind while letting you enjoy some of the most stunning views in the world.  
If you're looking for other great accommodation nearby one of the aforementioned resorts, look for a promo code on Hotels.com for more options. You can usually find places to stay much cheaper right next to the resorts in walking distance even.