Thanks to cold weather and rich culture, celebrating Christmas in Europe can be an exceptional experience. Depending on where in Europe travelers decide visit different food, sights and experiences can all be enjoyed within the seasonal celebrations of Christmas. As Christmas is traditionally a time spent with family, many suggest that there is no better place to enjoy the festive period than at home. Whilst this may be the case markets, fairs and other celebrations often all occur weeks before December 25th allowing a keen traveler to visit multiple destinations absorbing a myriad of cultures sparkling with festive joy.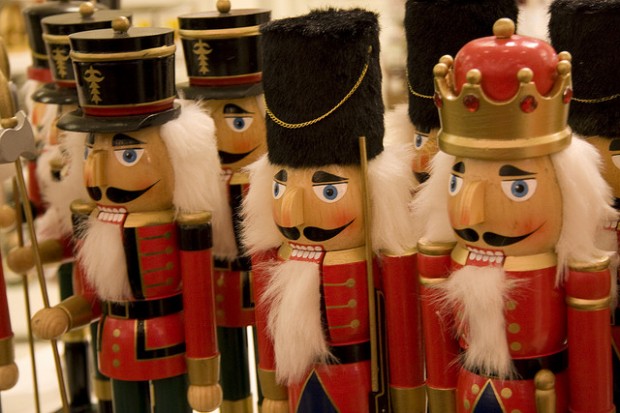 London, England
London's markets, fairs and festive celebrations make it an appealing destination during the Christmas season. As the lights are twinkling and the Christmas tree is impeccably decorated in Trafalgar Square, the weeks leading up to Christmas in London are littered with lots of markets and events of festive cheer. In particular, Hyde Park's Winter Wonderland featuring a selection of circuses, markets and amusement rides. Along the Southbank vendors sell mulled wine, street food and small gifts serenaded by carol singers. London presents a truly magical Christmas atmosphere.
Whilst enjoying London's sights and attractions a great place to stay in London is near Heathrow airport as it makes it easy for travelers to fly in and out, as well as hopping on the tube to anywhere in the city.
Nuremberg, Germany
Soaking up its medieval charm, visitors to Nuremberg during Christmas are in for a treat. Festivities begin with the opening of the famous Christkindlesmarkt in the city's old quarter on the Friday before the first Sunday of Advent. Featuring over 150 wooden stalls selling traditional merchandise such as candles, spices, street food, gingerbread and handcrafted decorations, it's difficult not to become lured into the jubilant ambiance of Germany during Christmas. There is also, of course, lots of gluwein to go around. For children, there is a separate Kinderweihnacht with a Ferris wheel, old-fashioned carousel and steam train and many markets selling sweet indulgences. Wonderfully enchanting, Nuremberg's gothic architecture brings Christmas to life ensuring every trip is an unforgettable experience.
Prague, Czech Republic
From the beginning of November visitors to Prague can enjoy the city in the Christmas spirit. The main markets of decorated wooden huts are held in Wenceslas Square and Old Town Square. Vendors sell handcrafted products such as wooden toys, glassware and Christmas tree decorations. The markets give the local vendors an opportunity to show off traditional food and drink such as 'Trdelnik' a hot, sugar coated pastry and Czech mulled wine known as 'svařák' that can be sampled and bought. The market of the Old Town Square bringing the Nativity to life as children can stroke sheep, donkeys and goats in a Bethlehem scene stable depicting the story of Mary, Joseph and Jesus as carol singers, local choirs and bands perform Christmas songs.
Europeans are famous for celebrating Christmas by involving their history and culture. Tourists from across the world are able to immerse themselves in foreign culture and appreciate other traditions within the spirit of Christmas. There you have it, 3 of the best Christmas Cities in Europe!