Newcastle's got a cracking music scene, and what draws me to it most is that so much of it is independent. Yes, there are big-name branded venues like the O2 Academy, but there are plenty of smaller, more characterful places too – and it's these I want to focus on today.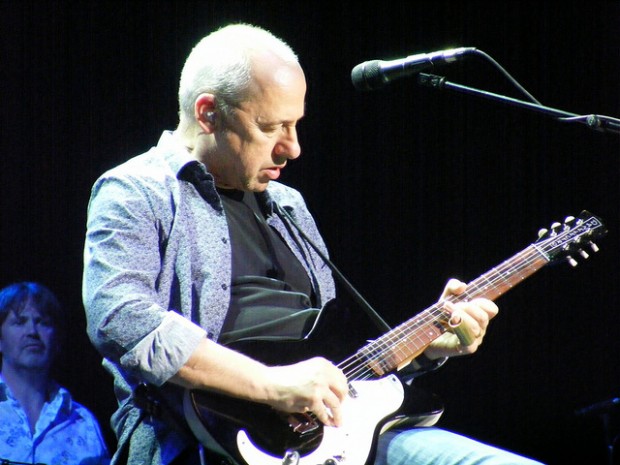 Before I start talking about individual establishments, though, I'd also like to point out that Newcastle receives a really wide range of acts. Yes, you get household names like Jessie J (who, by the way, is playing at the Metro Radio Arena in October), but plenty of smaller and fledgling artists also take to the stage here.
By the way, if Newcastle isn't particularly close to where you live but you're still keen to check out the live Newcastle music scene, there are plenty of affordable hotels you can crash in overnight – NewcastleGateshead has a comprehensive list to suit pretty much every budget.
Now, let's talk venues.
The Cluny
If you visit one music venue when you're in Newcastle, make sure it's this one. Tucked away under Byker Bridge in Lime Street, the Cluny is one of the hottest establishments around, somehow managing to be a gig venue, art gallery and bar all at once. Pretty impressive, hey?
Of course, being a pub at heart it offers a decent selection of ales, plus some classic (and delicious) pub grub. So, it's far more than a music venue alone – but as a place to see live acts it's pretty hard to beat, especially since it attracts such an eclectic mix of performers.
Set to play here in the next few months, for example, is Johnny Borrell, who's on tour following the launch of his solo album Borrell 1.
Mill Volvo Tyne Theatre
As you'll immediately be able to tell from the name of my next suggestion, it's not exclusively a music venue. However, it does put on its fair share of concerts, hence it making my list.
What's nice about the Mill Volvo Tyne Theatre is that as well as simply being a good venue, it's really historic, as it's a grade I listed building. You'll find it on 105 Westgate Road where it has stood since the 19th century, when it originally opened as the Tyne Theatre and Opera House. Big names playing here in the near future include Daughter, who take the stage on October 19th.
Newcastle City Hall
Next up we have Newcastle City Hall, which is on Northumberland Road. This is one of the best places to go to if you want to see headline acts – and not just from the world of music. You see, Newcastle City Hall regularly puts on comedy shows and other productions, so it's worth taking a peek at what else is on offer during your stay.
Turning back to music, artists set to play here in the next few months include British-American rock band Foreigner.
Hoults Yard
Last on my list is Hoults Yard, which is probably one of the quirkiest venues around. You'll find it on Walker Road, where until fairly recently it stood as an industrial site.
It's been utterly transformed, though, and today it's home to office space, studios and more. The View, The Orb, and Kids in Glass Houses are among the bands slated to perform at this unique venue in the future.