Guest post by Maria Kruk, an author for Holland.net
Holland is mostly associated with weed and coffeshops nowadays, as it is one of the states where light drugs are absolutely legal. Such a glory guaranteed Holland' popularity worldwide, and, thereby, thousands of tourists visit this country every year. In particular, the culture of coffeeshops, special cafes where drugs are "served", is widely distributed in Amsterdam, especially around the world-famous Red Lights District. It is important to note that foreigners are allowed to smoke marijuana in coffeeshops in Amsterdam exclusively, whereas Dutch residents can do this in other cities. In other worlds, Amsterdam is the only place in Holland, where tourists can have "weed experience" without breaking the law. In addition, there are lots of keepsakes related to marijuana and cannabis in souvenir shops, including chocolate and candies.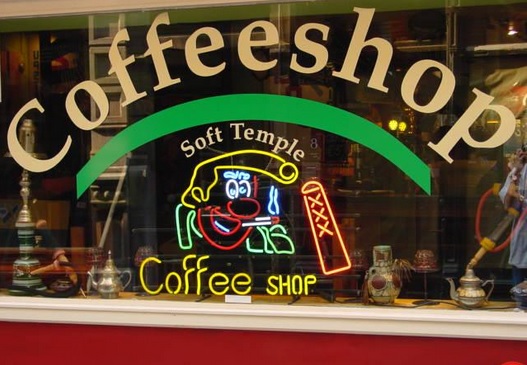 Besides weed and coffeeshops, there are plenty of other things that are usually envisioned in one's mind if speaking about Holland. The common idea that Holland is a country of flowers is quite exemplary. In fact, Holland is famous for its annual tulips festival in Keukenhof, the biggest flower park in the world. Floriculture might be considered one of the historic features of Dutch people, as it was established in 1599. As time passed, florists also started to cultivate roses, orchids, hyacinths, irises, and, as a result, flower fields are real travel attractions at present and at the same time a profitable business. By the way, in Amsterdam one should definitely visit Bloemenmarkt, the biggest flower market in the neighborhood, where it is hard to remain indifferent to surrounding beauty.
Dutch cheese is likely to be sold all over the world. In Holland, on the contrary, cheese is manufactured in every village and some cheeses even were honored to be named after prominent cities. One should know Gouda, Maasdam, Edam, etc. These are the highlights on local cheese festivals, markets and fairs, arranged regularly in Holland. The history of cheese-making is claimed to begin 200 BC, as there were found records featuring local cheese in diaries of Julius Caesar. Dutch cheese appears to be a real delicacy of the country, and it is a must-try exactly where it is produced.
If speaking about symbols of Holland, it is impossible to miss windmills. The first one was constructed in 1260 and in the 17th century there were about nine thousand windmills dispersed over the area. These facilities played an important role in livelihood of both villagers and citizens; till nowadays one can notice saw-mills, flour-mills, oil presses in the shape of mills, and many others, but the primary function was to pump waters from low-lying lands. 90 per cent of windmills worked as turbines in swamp areas. Even today water pumping is an urgent issue in Holland. Naturally, a windmill is likely to be a visual symbol of Holland.
In souvenir vendors tourists may pay attention to small-sized clogs. The thing is that Dutch clogs have been traditional shoes of common people for several centuries. In contrast, only rich people could afford boots. Clogs often helped to identify, where their owner had come from. The most beautiful and skillfully painted clogs were made in Friesland region. The clogs' tradition is adhered to date, as more that 3 million pairs of clogs are produced in Holland annually and a lot of villagers still prefer to wear clogs while working on the field.